With the sombre news of Flabba's passing, one could do with some refreshing good news, especially if it involves a celebrity wedding. To my delight, Kaya FM's radio personality, Bob Mabena officially tied the knot this past weekend. The 43-year-old gave marriage a second chance with his long-term girlfriend Eucharist Hadebe. Bob popped the question in January to an elated Eucharist who accepted his proposal.
"I am one heck of a lucky guy, I am engaged with the woman I love." He told The Sowetan in early January.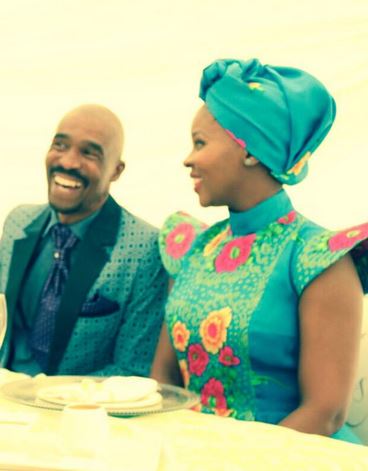 The couple got married this past weekend in a traditional wedding ceremony which Mabena shared with the public on Twitter. Dressed in  a beautifully floral embroiled outfit Eucharist glowed in every picture she was captured in, to say she was just beautiful is an understatement, the bride and the groom was the happiest we've ever seen them.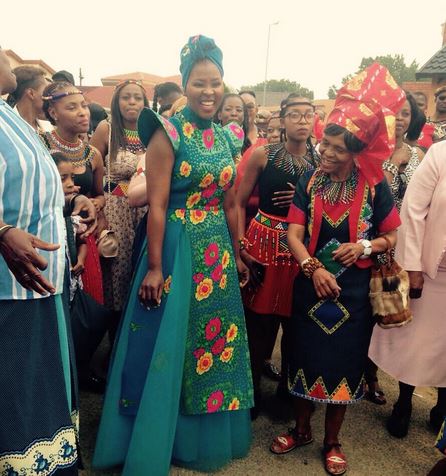 Bob who is evidently head-over-heels in love with his bride even gloated at the fact that his lady is one hell of a great dancer too. Hmm...we're not fully convinced Bob give us a video of your lady breaking it down!!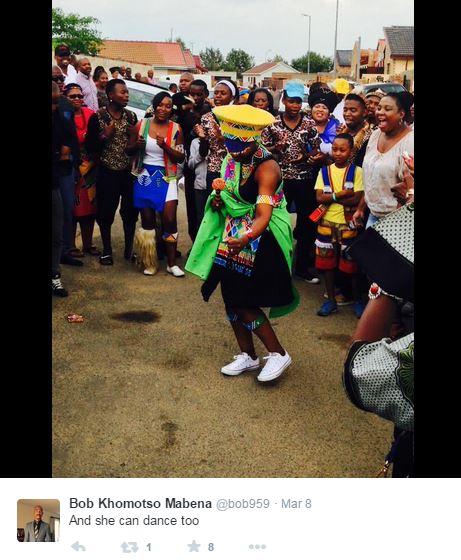 In July of last year, Bob dismissed rumours that he was engaged to Eucharist explaining that they were both just enjoying each others company as boyfriend and girlfriend at that particular time but 6 months later the father of six confirmed his engagement to the 34-year-old businesswoman.
Bob Mabena, was recently married to business woman Zandi Nzalo for 20 years and divorced her in 2009, for a while it seemed like the Radio jock took a liking to woman with names like Zandi as he then got engaged former SABC 1 presenter Zandi Nhlapo. The two later separated but share a child together.
Hopefully, the new union between Bob and Eucharist will be a long lasting one.