American publication, Associated Press, asked editors and journalists from around the entertainment industry to vote for who they think was the most entertainment icon in 2013. Jennifer Lawrence and Miley Cyrus came first and second, taking 15 and 14 votes respectively and edging out streaming giant, Netflix, who garnered an impressive 13 votes. Let's have a look at some of the reasons that might have gone into the decision to vote for each of the top 3. 
Netflix
Netflix isn't massive in South Africa, but it's swept the USA by storm as a revolutionary streaming/film renting service. Having been on the scene for several years, 2013 saw Netflix transform its status in the US entertainment industry and its impact has been felt around the world. Netflix's web series have also changed the television series game. House of Cards and Orange is the New Black have challenged the norm of waiting a week for the next episode, instead giving us a full season's worth of viewing pleasure from the get-go. It may be a while until we see Netflix boom in SA, but there's no doubting that Netflix was a massive player in the global entertainment industry in 2013. 
Miley Cyrus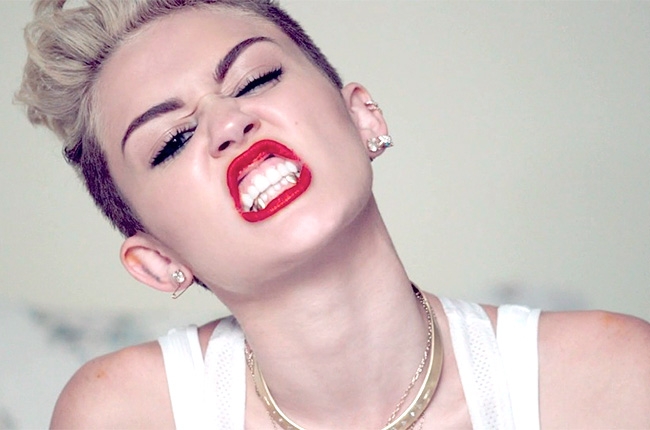 What can we say about the trending machine that is Miley Cyrus? She raised eyebrows early on in 2013 after flaunting a radical new pixie cut before randomly dropping a YouTube video showing off her newly aquired twerking skills (Dressed in a Unicorn onesie while twerking to J-Dash's WOP) That was just a taste of things to come.
Her raunchy We can't stop video in which she embraced her new found love of twerking broke YouTube records before Cyrus really put her name on the front page. Miley's MTV VMA performance has to be the most controversial award moment since Kanye's infamous VMA interruption in 2009. Miley Cyrus broke the record for most tweets on a particular subject in a minute and from that moment onwards, she was a fantastic PR machine. Everything she touched turned to trending-gold and she followed this up with her most audacious music video to date- Wrecking Ball. The song itself, an emotional ballad, is a good listen, but her nude scenes guaranteed unlimited hits and it was one of the year's most watched videos. Miley Cyrus was nigh on peerless in 2013, with only Beyonce being able to match her hype for a short period. 
Jennifer Lawrence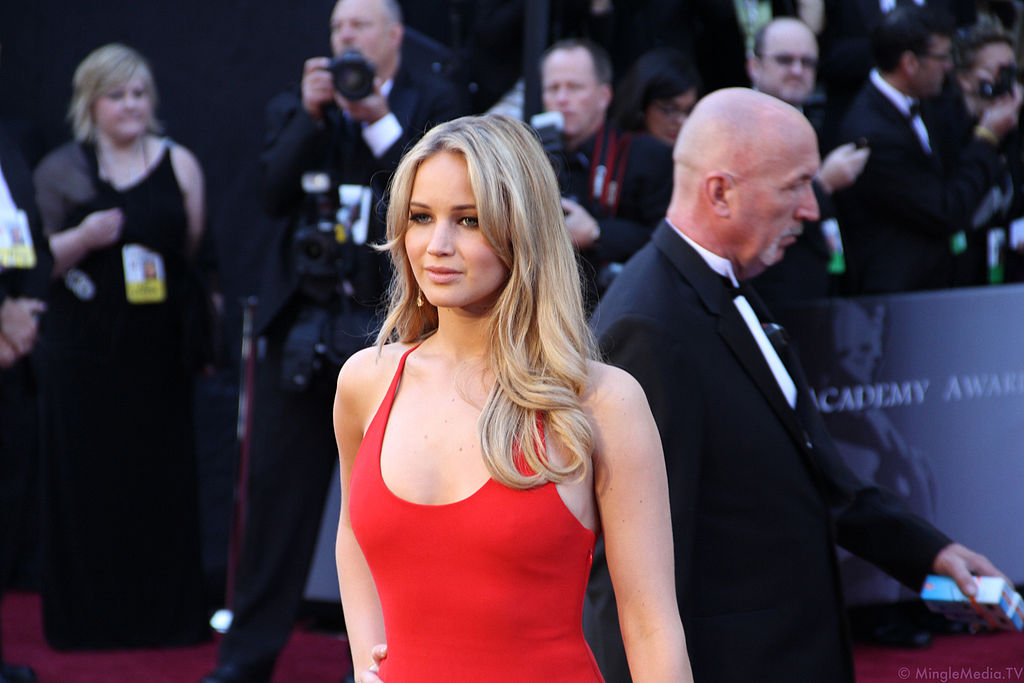 JLaw (Seriously, how is this not a thing yet???) took AP's 2013 Entertainment title, and nobody from ZAlebs has a complaint. Netflix was the darkhorse, and for all her hype, Miley's gimmicks were only ever going to get her so far. But 2013 was Jennifer Lawrence's year. She kicked it off in spectacular style; by becoming the second youngest recipient of the "Best Lead Actress" Academy Award, before dominating the box office with Hunger Games: Catching Fire. Her acting ability is a refreshing reminder that talent can get you as far as any controversy in Hollywood, and she consolidated her status as one of Tinseltown's hottest commodities with another convincing starring role in the multi-Golden-Globe nominated film, American Hustle. 
If her talent on the screen has stolen our attention, her personality off of it has stolen our hearts. She's charming, intelligent and humble. JLaw is a likeable young actress and another reminder that not all young stars are controversy seeking drug addicts. She can be seen rocking slacks and making appearances at Comic Con. It's impossible to hate her, and this has helped her charm audiences around the world. 2013 Belonged to Jennifer Lawrence, and there's very little doubt that she will carry a lot of her current strengths into the new year.