Kamo
for the past week has been on the lips of many South Africans making sure that we are all aware that she is the girl that we think she is –or not. The one thing about Kamo when it comes to her faces; is that they change and we the only consistency is that it does get beat to the gods. No matter which face she chooses she makes sure that it is on another
levol.
Read next:
Fans Can't Tell Who Is Kamo Mphela
But with her latest announcement, Kamo had the streets shook. Following the hype that the matter of her faces brought to her name, Kamo followed on with an announcement that she is officially a Nike ambassador. Not one to be afraid to make fun of herself, Kamo in making the announcement referenced the running joke on Twitter over her alleged changing faces. And when asked which face she was serving with the announcement, the answer was easy enough for the girls as she answered, "The baggin' one."
The Nike deal is one the "Amanilkiniki" hit maker has been manifesting for a while. If you scroll through her Instagram, it is easy enough to see. One of the first times that Kamo made sure that we know that she is eyeing the deal was back in June 2020. Kamo had always aimed to make her white Nike socks with a Nike pair of sneakers a thing. But it when she landed on the Air Force that it became clear that Nike needed to the hire the girl. Kamo wore the look as part of her performances, and when she wanted to snap with a casual look.
But when it actually became clear that sis was within the bag with her thinking was with the first installment of the new season of her "Life in the Road with Kamo Mphela" YouTube series. The first episode besides showcasing her personality, was really a Nike lifestyle advertisement. Whenever, there was an opportunity for Kamo to showcase the brand, best believe the good sis used it. Even people in the comments section of the video could not help but notice that Kamo was manifesting.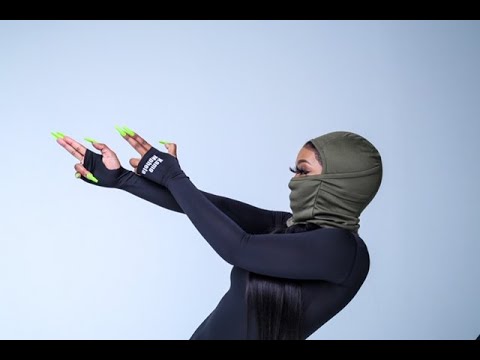 With her continued raise to the top, it will be interesting to see what the slowly positioning her crown,
Queen of Amapiano
, is going to do next.
Image credit: Kamo Mphela Instagram Account