Some call her a cursed woman but
Kelly Khumalo
is one of the most blessed musicians in South Africa.After nearly 15 years in the music industry, Kelly remains one of the country's best female artists.
Drugs, death, abuse and cyberbullying threatened to kill her spirit, but Kelly rose above it all.

However, her relationship and the death of Senzo Meyiwa is something that will always hang over her as a dark cloud. Sketchy details have been presented as to what really happened on the day Senzo died and the case has not been finalised.


Here's a look at her biography.


Kelly Khumalo Implicated
Kelly Khumalo
has again grabbed headlines over the ongoing unsolved murder case of former Bafana Bafana captain, Senzo Meyiwa.
The star's name reportedly came up when
the alleged hitman
that was responsible for killing the beloved soccer figure was questioned. The unidentified man allegedly stated that Kelly was responsible for the death of the father of her second born, Thingo Khumalo.
During an episode on
Life with Kelly Khumalo
, the songstress was at an interview at Massive Metro with DJ Sbu and Tshepi Khanye and opened up about her late boyfriend. Before the interview ended,
DJ Sbu
asked Kelly what she would say to the late Senzo Meyiwa. Kelly then loudly sighs before beginning to answer the host's question.

"I don't know what to say," says Kelly, "I think what I want to say to you is I would have been better off with you alive than gone," Kelly adds.
Kelly Khumalo Letter
Kelly Khumalo
in one of her most recent videos claimed that she has written a letter to the police about the process in the murder case of her former boyfriend Bafana Bafana goalkeeper Senzo Meyiwa.
In her video posted last week, Kelly using her Russian accent asked for the police to do their job as she called for the matter to be put to rest.
"The matter of my daughter's father needs to be put to an end. It has been six years. I have been a victim of this matter for many years and I am tired. I am going to speak. I am no longer afraid of speaking."
Well, it seems the police are not aware of any letter written by Kelly to them. In a statement to
TshisaLIVE
to acting police spokesperson Brig, Mathapelo Peters said that they were not aware of the said letter from
Kelly.
So what's really going here?
Kelly Khumalo Age
Kelly Khumalo was born on November 1, 1984. She is 35 years old. Kelly is known to go all out for her birthday parties. The singer hosted a Playboy-themed celebration in 2017. She wore a sexy bunny suit complete with bunny ears.


Kelly Khumalo Family
Kelly Khumalo grew up in Katlehong's Spruitview community inEkurhuleni. She was raised by her mother and her "father" Titus. Kelly revealed in 2015 that Titus physically abused her as a child. Titus was not her biological father. He told Kelly she was "nothing" and would never amount to anything. Her mother eventually left Titus.


Kelly discovered in her late twenties that the man she referred to as "Uncle Mbatha" was her real father. She often saw the taxi driver as a child and suspected he was her real father, but her family brushed off her suspicions.
Kelly Khumalo Career
Kelly first caught music bosses' attention in 2003 when she participated in a gospel singing competition. Her rise to fame began in 2005 when she released her debut album, TKO. She wrote almost all the songs on the Afro-pop/soul album. Kelly has released seven other albums since then. In 2018, she released her first gospel single, Jehova.


Kelly hosted a one-woman show at Gold Reef City's Lyric Theatre in 2017.
Up Close and Personal with Kelly Khumalo
was "created to capture the true essence of a strong woman who has continuously risen from all that which has tried to break her down over and over again".
Kelly Khumalo has several hit songs under her belt including, Qinisela, Themba, Baby Please featuring Robbie Malinga and Lonely Fool with Kyle Deutsch. Kelly has released eight albums in the past 14 years.


1. TKO (2005)
2. Itshitshi (2006)
3. Siyajabula, (2007)
4. Simply Kelly (2008)
5. The Past, The Present, The Future (2012)
6. Back To My Roots (2014)
7. My truth (2017)
8. Unleashed (2018)


One of Kelly Khumalo's most popular songs to date is her hit single,
Uthando
. Uthando means love in isiZulu. The song details the emotions of falling in love for the first time.
Uthando
is the lead single off Kelly's 2016 album,
My Truth
. The album won Kelly the 'Best Female Artist' award at the 2017 Metro FM Music Awards.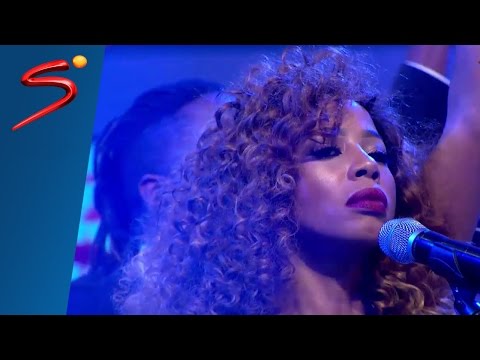 Kelly Khumalo Sister Zandile Khumalo
Kelly Khumalo's sister Zandile 'Zandie' Khumalo is also a famous singer. Zandile signed a global distribution deal with Warner Music in 2018. She released her debut album, Izikhali ZamaNtungwa, in March that year. The album was inspired by her clan name. Despite having a famous singer for a sister and a husband who worked at popular record label, Mabala Noise, Zandie said she did not receive any favours.


"'I thought I was just singing and recording for myself, but a beautiful song came out of it called Themba which was my first single in 2016. It went to radio and I never looked back since then," she told People magazine about the start of her music career.


Zandie previously worked as Kelly's stylist and backing vocalist.


Kelly Khumalo Boyfriend
Kelly Khumalo's whirlwind romance with
Chad Da Don
shocked her fans in 2018. The couple met on the set of Kelly's music video,
Dance Comigo
, in October 2018. Less than two months later they were engaged. They celebrated their engagement with matching tattoos.
The couple broke up in early 2019 but got back together shortly after. Kelly showed off her engagement ring for the first time in May 2019 – a month after the couple released a wedding-themed song called
Gcwala
. The track was inspired by their breakup. While promoting their new music, Kelly and Chad confirmed they were married. Sadly, the couple called it quits four months later.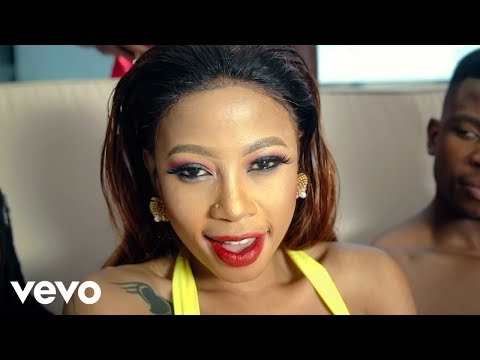 Kelly Khumalo Senzo Meyiwa
Kelly Khumalo's relationship with
Senzo Meyiwa
continues to haunt her long after the football star's death. Senzo was shot dead in October 2014 during an alleged botched robbery at Kelly's family home in Vosloorus. The killer has not been arrested. Many of Senzo's fans don't believe he was killed in a robbery and believe someone in Kelly's inner circle pulled the trigger. Kelly and her family denied having any involvement in Senzo's murder.
"I'm not going to sit back and let you abuse and accuse me of something I have nothing to do with. I have co-operated with the law, gave all the necessary information. If there's one thing I will never do is take the fall for something I know nothing about. I will fight till my last breath because that's who I am," Kelly wrote on Twitter in June 2019 after she was once again accused of knowing who killed Senzo.
Kelly Khumalo Past Relationships
Kelly Khumalo has dated several famous men over the years. She was previously in a relationship with Molemo 'Jub Jub' Maarohanye. Kelly accused Jub Jub of domestic abuse. She also revealed that her drug addiction began during her relationship with the rapper.
"I became a drug addict. Those are the repercussions of having money when you are young and not knowing what to do with it. I was in a bad space. I was in a bad relationship. I was not motivated at all. In fact, I became so hooked on drugs and I would forget about everything," she told Pearl Thusi on
Behind the Story
.
Kelly also dated music promoter Prosper Mkwaiwa. Kelly was labelled a cursed woman as many of her exes either died, went to prison or fell on hard times. The singer
slammed her bullies
in several posts on social media. Kelly denied she is cursed in a 2018 interview, saying she is one of the most blessed people she knows.
Kelly Khumalo Kids
Kelly Khumalo has two kids. She has a son named Christian with rapper Jub Jub and a daughter named Thingo with Senzo Meyiwa.


Kelly Khumalo Baby Shower
Kelly Khumlao hosted a
royalty-themed baby shower
in 2014 while pregnant with her daughter Thingo. Kelly wore a gold crown and was treated like a queen on the day. "Everything looks so beautiful… I feel like a queen, a princess and everything else at the same time," Kelly said at her baby shower.
Former
Rhythm City
actress Lucia Mthiyane organised the event. Kelly's sister Zandie and Boom Shaka singer Theo Nhlengethwa were some of the guests who attended the fancy do.
Kelly Khumalo Sangoma
Kelly Khumalo reportedly
started her sangoma journey
in October 2018. A picture she shared on Instagram showed her wearing a traditional sangoma cloth and white beads. Kelly declined to comment on rumours that she was becoming a sangoma.
"This is none of anyone's business," she told the Daily Sun. A sangoma told the publication in 2014 that Kelly needed to thwasa or "all her future boyfriends will die".
Kelly Khumalo Plays Lebo Mathosa
Kelly Khumalo is reportedly set to
play Lebo Mathosa
in a biopic about the late singer's life.
Somizi Mhlongo
's daughter Bahumi Madisakwane will play the younger version of Lebo while Kelly will play the adult role.
Read more:
Main image credit: ZAlebs.com