Khumalo is blessing us with her words of wisdom
Kelly
will be speaking at the 'Becoming Fascinating' conference in Namibia next month which is aimed at empowering and educating women through conversations about real challenges that affect our day-to-day life.
"My first gig as a motivational speaker, I'm scared yet excited at the same time, Namibia here I come" she wrote in the post.
Kelly's rags to riches story is nothing short of inspiring
The talented star found fame at a young age when she won the Gospel Star Search competition and subsequently released her debut album TKO to rave reviews.
But with fame and money, came bad choices and heartbreak.
Former fiance
Prosper Mkwaiwa
cheated on her whilst baby daddy
Jub Jub
was physically and emotionally abusive. Her next great love
Senzo Meyiwa
died under mysterious circumstances. It's also rumoured she's recently split from her current partner
Chad Da Don
.
But Kelly has been an open book about her life choices in an effort to help others; she's been an advocate for domestic abuse, spoken about her cocaine addiction and how she sought professional help through Narcotics Anonymous and has been open about hitting rock bottom after squandering all her money.
She once told
MTV's
Behind
The
Story
; "I became a drug addict. Those are the repercussions of having money when you are young and not knowing what to do with it. I was in a bad space. I was in a bad relationship. I was not motivated at all. In fact, I became so hooked on drugs and I would forget about everything.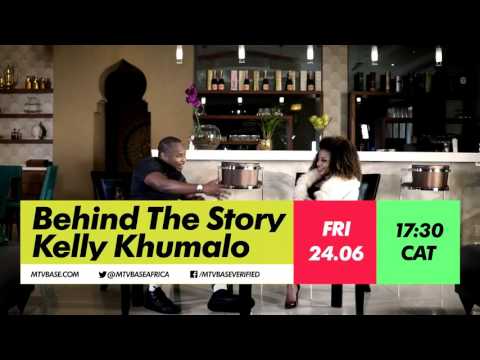 But it's not all doom and gloom for the mother of two, who seems to have a new outlook on life, if her Instagram page is anything to go by
Her spiritual and thought-provoking posts have been praised by fans
And with her impending motivational speaker career, we're sure Kelly will continue to inspire us.