Khanyi Mbau
was once a self-proclaimed gold digger but the star has come a long way since her controversial socialite days.
The Johannesburg beauty is now an award-winning actress, a respected TV presenter, radio personality and businesswoman.


In 2018, Khanyi launched her very own gin - I Am Khanyi - Millenial Shimmer Gin.


She is also a singer with several songs under her belt including Red Shoes, Shake and I Miss You.


From spending other people's money to making her own, here's a look at Khanyi Mbau's biography.


Khanyi Mbau age
Khanyi Mbau was born on October 15, 1985. She celebrated her 34th birthday in 2019 with a white and gold themed party. Some of the famous guests who attended the soiree were rapper
Casper Nyovest
, model Shashi Naidoo and celebrity dentist Alexander 'Dr Smile' Rawháni. Khanyi's guests shared
pictures from her BDAY party
.
Khanyi Mbau siblings, family
Khanyi Mbau was born in Hillbrow, Johannesburg. Her real name is Khanyisile, which means light bringer. Khanyi's father, Menzi Mcunu, is a businessman who has worked in the taxi industry for over three decades. He owns several other businesses. Khanyi's mother, Lynette Sisi Mbau, reportedly worked in the finance industry. Khanyi's parents were never married and she spent much of her childhood with her strict grandmother, Gladys, in Soweto.


Khanyi has two known siblings. YouTube sensation Lasizwe Dambuza is
Khanyi's baby brother
. He is her half-brother on her father's side. Khanyi also has a sister named Thandeka Mcunu.
Khanyi Mbau career, TV, movies
Khanyi Mbau's controversial relationship with businessman Mandla Mthembu in 2005 might have helped make her a household name but she has always had plans to make it in the entertainment industry.


Kideo fans will remember Khanyi as one of the kids who appeared on the popular children's television show.


Khanyi got her first big career break in 2004 when she starred in the popular soapie, Muvhango. She played Doobsie. Khanyi was a teenager when she bagged the role. She revealed how she earned for the role during an interview with Nicky Greenwall on The Close Up.


"I was just 17 years old when I got onto the show. My first paycheque was R80 000. I've never worked in my life. Yes, I made money from Kideo Kids but it was always my mom's money, and here I am, the first paycheque is 80 000, boom, into my account. And, I had only opened the account two days before because they told me they needed an account to put my money into," she told Nicky about her salary.
Khanyi remained on Muvhango until 2005, when she was reportedly fired because of her love for partying.


The actress has also appeared in Mzansi, Uzalo, Abomama, After 9, Ashes to Ashes, aYeYe, eKasi: Our Stories, Soul City and Scandal!


Khanyi hosted her own show, Katch it with Khanyi, for three seasons.


In 2014, Khanyi made a shock exit from Strictly Come Dancing SA. She was eliminated but talk of vote-rigging marred her departure. Show producers denied the claims and clarified how the voting process works but Khanyi's fans, including TV presenter Lalla Hirayama, were not impressed.
Khanyi was invited back for the finale but she said she wanted nothing to do with their "damage control episode".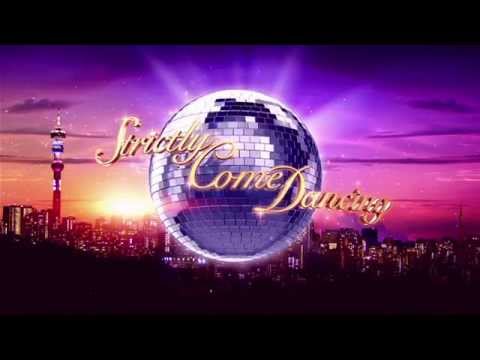 Khanyi made her big-screen debut in 2016 on Happiness is a Four-Letter Word.


She also starred in the feature film, Red Room, in 2019. The role earned her first acting award. Khanyi won 'Best Actress' at the inaugural South African International Film Academy Awards.
Khanyi Mbau and Mandla Mthembu daughter
Khanyi Mbau has one child – a daughter named Khanukani aka Cannes. Her daughter's father is former millionaire Mandla Mthembu.


Khanyi's relationship with Mandla made tabloid headlines ever since they started dating in 2005. She was labelled a gold-digger for dating the older man. He was 30 years older than Khanyi. Mandla spoiled her with matching yellow Lamborghinis and designer clothes. The couple got married, but their relationship came to a dramatic end two years after their wedding.


Khanyi's daughter ha her own Instagram page with over 50 000 followers. Khanu's account is private. She uses her mother's surname on social media.
Khanyi Mbau skin bleaching
Khanyi Mbau has been very open about the fact that she lightens her skin. The star is often mocked because of her chemically enhanced pale skin, but she couldn't care less about what the haters say.


Khanyi revealed in 2019 that she spends a whopping R10 000 a month to maintain her complexion.


"90% of the colour of my skin is cosmetic now and this was a personal choice but not because it's something that's needed for the industry. It's something that I preferred," she told eNCA during an interview about colourism in the entertainment industry.


Khanyi has also had waist reduction, liposuction and work done on her breasts. She spent R95 000 on cosmetic surgery in 2017.
Khanyi schooled her followers on the difference between skin bleaching and skin lightening in 2017.


"People that bleach their skin have brown spots. And their skin tends to go orange. People who (are) lightening their skin using gallons and overdose on (skin whitening products) glutathione, have skin like mine. It tends to go pinkish. Lightish. Close to an albino colour. It's not supposed to go an albino colour, but mine does because I tend to overdo everything in life," she said on Voov.
Khanyi Mbau before and after
Khanyi Mbau is unashamed of her love for skin lightening products and has shared several before and after pictures of herself.
Khanyi Mbau Cars
Khanyi Mbau has been driving fancy cars since her late teens. The star has owned a Lamborghini and several Porsche vehicles. Her most recent purchase was a yellow Porsche GTS in June 2019.