Multi-talented TV actor and radio host Khaya Dladla,
who was thrust into the spotlight after he bagged the flamboyant and quick-witted character of GC on,
SABC1's
fan-favourite popular sudser
Uzalo
, has moved on with his life. This follows after his character was written off the story-line, on the show.
The talented actor who dabbles as an entrepreneur and a radio host, recently got up close and personal with ZAlebs about his illustrious career in the limelight and his thriving radio career, after playing the renowned character on
Uzalo.

Khaya
who started his career in the entertainment business 23 years ago said his plan was not to be on TV. He elaborated that he saw himself dominating the airwaves and being famous for his beautiful voice on the radio.
But he was thrust into TV when said Duma Ndlovu, the producer of
Uzalo
said to him he must audition on Uzalo and he landed his big break on the show. The entertainment industry is known for the glitz and glam and Khaya says it can either make you or break you.
Speaking on whether the industry has always been what he expected he said: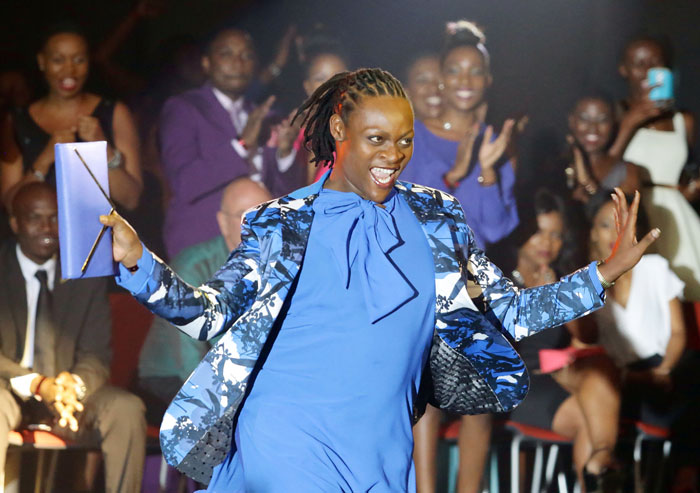 "It is exactly what I thought it would be, definitely not easy, people don't know, it has never been an easy ride, it has been a hectic ride. Some of the projects you work on are more profitable, some carry more weight some are more meaningful and some are more of a lesson"
"From working with different producers and directors you learn that okay I like this style of working so when I to get to this point I want to work like this person and you move to another place you realise that these ones they work like this and I don't like that, then I won't keep it, so every day you learn and also selective hearing is very important because also there are things you hear about yourself that you choose to stay away from, the industry is polluted so you must check carefully."
Khaya Dlala
had a successful run on Uzalo, however, his character was written off on the show. The flamboyant actor won the hearts of many South Africans, and became a household name. Speaking about his departure on the show he said it really hit him hard.
"The thing is with me leaving the show, I didn't process it because I wasn't told I was leaving the show, so there was no time for me to digest that in the next three months I won't be on this show because, no one said anything to me about not coming back. Other actors were told that they won't be coming back but I was not," he said.
Khaya
was reduced to a call actor on the show, but his future hanged in the balance as he was not told when his services will be needed. He said he has moved on with his life because he can't hold back onto that.
"At the end of the day, there was no book or line in my life that said I would work for Uzalo and I did there was no book that said I would stay on Uzalo for 20 years. It was one of those things that wake up and you need to move on and I'm so glad because I needed that break, I think everything happens for a reason."
Khaya
said he acknowledges the fact that shows have seasons and they can't have the same faces forever but, how a talent departs from a show must be done in the correct way.
"When I was let go on Uzalo, there was no reason to say that maybe I was troublesome, I was so professional, I wrote lines for GC, I prepped for everything and my scenes. People called and said I have been fired. If I was like I'm not fired, I'm now a call actor, meanwhile Khaya has been fired because it cannot happen that you put someone on standby for 1 year," he said.
Khaya said if he did not move on from the Uzalo saga, he would be stuck in one place and heavily in debt.
"If I was stupid I would have waited and end up being poor because, who was going to pay for my cars and house? Lucky for me I was able to pull through a radio gig on Gagasi FM, whilst I was still on Uzalo.
Khaya said it is unfair for soapies to say they have ran out of the story-line because you create a story-line.
"You can't say you ran out of a story-line that is nonsense, then you do not have the right writers, you can create stories, I created stories for GC and other characters, I gave them stories and other actors would come to portray their characters but I added story-lines to their characters"
He said what was weird was that they removed him after the SAFTA nomination and he felt sidelined. He said fans cannot forget about his character.
"It is so sad because people tag me on stuff that I have done they always tag me on GCs videos and I'm like can someone take this video down please, something that I did 3 years ago still resurfaces as current but I guess people love what they saw."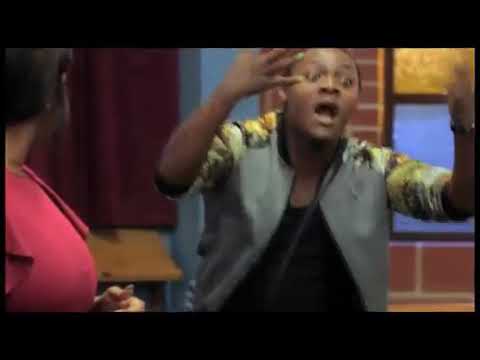 Khaya
said producers of Uzalo to date they haven't called him for work. He said maybe the channel did not want him instead of the producers "What people see on TV is literally 2 per cent of what happens behind the scenes, while there is drama on set there are divas and actors who are not treated the same"
"I noticed that there was something dodgy going on between our talks with the production of Uzalo, after that, I told Gagasi FM that, I'm ready to move to another slot because, I already had a show there."
Khaya said he is open to working with Uzalo again should he receive a call from them.
"If I get a call to go to work, I will evaluate to see if the work is there, how long am I going do it, and accept it, whether it is on Uzalo, Generations or The Queen Mzansi, if its work it works, I don't work for people I work for myself."
Khaya
said he has found a home, on the Durban based radio station."I get respected so much, Gagasi treats me like gold, I respect what I do, I'm always on time and I give myself to everything I do" he said.
Speaking about fame after the show and the fame of other actors who were on the show who disappeared on the limelight, Khaya said: " Some of the actors on the show are probably broke but those who disappeared have more money."
He said fame does not pay for your bills, but working hard and exploring different avenues to create revenue pays for your bills.
"Fame does not help with anything it just brings you stress and Twitter drags you and there are people who get into the entertainment business for fame but they don't understand how the business operates,"
Khaya has his eyes set on having his own breakfast show on radio, but he is working hard to perfect his skills.
Khaya
who owns Khaya Entertainment Guru his talent and management company, has been busy with his casting agency on the side and has done different campaigns to sustain his life.
Khaya also has his own sneaker line. "I have all these little pockets to sustain me now, a lot of people are at home as production companies are closed and they are not making any money but some of us are"
He said just like your Zandi Nhlapho who were on TV, now they are producers and business owners because they knew they cannot be on TV forever new talent comes and go, so producers are moving on and dealing with numbers.
Khaya said he will be coming back to our small screens soon.
"It is happening very soon, I'm in talks with different production companies, I'm trying to run away from playing the same character, I always want to try different things and influence my creativity. I'm currently in talks with Mbongeni Ngema for another production but I cannot disclose much," he said.
Khaya said to date he still believes he is not a great actor, but every day is a work in progress. "I still believe I'm, not a great actor if I were to play another character and it slaps me I would judge myself from that character"
Khaya who hosted
Men Council on BET Africa
said the first episode gave me a headache but he grew and prepped for it and became a better presenter.
Asked on when season 2 of the show is coming he said, he does not know where he is currently standing with the producer of the show Pepsi Pokane, because he is one of the producers of Uzalo.
Khaya said he has chosen to venture into talent management, because he wanted to manage his own brand, he said he was tired of people who wanted to make a big bucks out of him and he would end up with small amount of money.
Khaya manages numerous actors who want to land roles on TV. He said he planned his 2020, 2 years ago and was hoping to slay this year, but the Covid-19 pandemic has disrupted some of his plans.
Khaya said he is currently working with the Department of Health, on a pop-up clinic for the LGBTQI community. The clinic is a space for them to feel comfortable when they seek medical attention, as some often face discrimination in public clinics.
Khaya
who is head over heels in love with his boyfriend Mercutio Buthelezi said he gets annoyed when people ask if he is going to get married soon. He said this happened a lot after Somizi's wedding. Khaya said why do we always need to have a next, everyone has their own pace.
He said he is content with his decision of coming out to the public about his relationship and revealed the reason on why he decided to go public with it, "I started not to enjoy my DMs, they started to be stuff that I needed to report and it was proper harassment for me, and the level of disrespect from people who would literally pull me on the side to kiss me I decided I've had enough with it"
Main Image Credit: ZAlebs
Read more:
Natasha Thahane Stars In Netflix's Blood And Water