In the past two years since the pandemic came and went, YouTube has given rise to a number of content creators and influencers who have transitioned into household name for most people on social media. The likes of Kay Yarms, Naledi M Official, Miss XO, Mihlali Ndamase and Lasizwe, all began on YouTube.
Read more:
[Watch] Lerato Kganyago Confirms She Is Still Married
However, in the past couple of years, these influencers and content creators have shown just how profitable it is to have a successful channel. A fact which has seen ZAlebs who once dabbled with creating content for the red app now seemingly return with an intention to be more consistent.

Lerato Kganyago also returns to YouTube


Back in 2019,
Lerato Kganyago
started her own
reality format YouTube series titled Lerato's World
.
Like many popular YouTube channels, it was aimed to be a channel which will feature vlogs, sit downs with the star and her friends.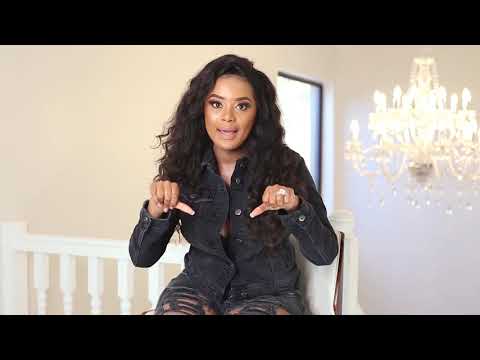 However, like many a ZAlebs' YouTube channel, her consistency started to drop and eventually she stopped altogether uploading new videos. However, her subscribers and fans never stopped asking when they can expect a new episode on the channel.


It took close to two years, but it seems that Kganyago is set to make a return to vlogging and YouTube. This is as she took to her social media to confirm her imminent return to creating content for YouTube. A teaser which has confirmed that despite
the ongoing speculations on the state of her marriage
, that she is happy and still married to Thami Ndlala.
In light of the teaser, you would think that her first returning episode is available on her channel. However, it seems that Kganyago has put a pause on making the video public. This is as she is not the only ZAlebs who made the same announcement on Monday, 16 January 2022.


In an effort to give people what they want, Bonang announced her first "new" venture of this year."New" as the announcement was not necessarily of a new product or show, but instead a revival. This is Queen B* confirmed the return of her first and original YouTube-based reality show,B'Dazzled.

Back in 2011, Bonang Matheba launched her own reality show on YouTube titled B*Dazzled. The format of the show followed Matheba throughout her busy life then as a radio DJ and television presenter. However, as her profile increased she stopped producing episodes of the show for YouTube.

As such, with Matheba's distrust for production houses due to the unmanaged matter which resulted in the surprising end of Being Bonang, Matheba came back with B*Dazzled 2.0.

Image credit: ZAlebs