Liquideep is one of the nation's most beloved musical groups. Their blend of soulful house music has been popular with the masses, and the duo are back this year and sounding better than ever.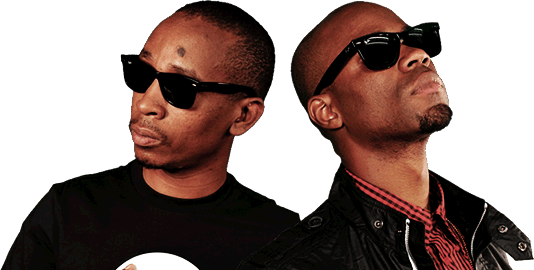 Welcome to ZAlebs guys it's such a pleasure to have you. You'll be performing at Joburg day this weekendhow are preparations coming along? 
Thank you thank you. Yes that's right we're going to be playing Joburg day this weekend, and Spring Fiesta next weekend, so it's quite a hectic time for us. We've been rehearsing for the past month and a half, its been intense as every week we're doing everything we can to solidify our set. With these gigs we're going to be playing to 2 different types of audiences. Joburg day will be a more orthodox set, we play our songs, people dance and cheer. Spring Fiesta is going to be a hipper, more vibey crowd and we will have to cater to that accordingly.
Your new album, welcome aboard, came out this year March. How happy have you been with its commercial performance to this point? 
We've been very excited, both our singles have been on the charts and the response has been very good overall. In fact, the music video for  'Welcome Aboard'   was number one locally a few weeks ago. The two singles, ['Welcome Aboard' and 'Rise Again']  are completely different tracks as well so we are showing off more of ourselves. 
I'm glad to hear that its gone down so well! Was it tough following up to the success of the previous album, which had massive hits like 'Fairytale' ?
The thing is,  we were not trying to follow up to anything. The album did very well, and it grew our audience, and so our audience had greater expectations. However, We weren't going to go and follow up to any of the previous albums, we wanted something fresh. Welcome Aboard is exactly that; it's fresh, and completely different to the previous albums. 
The Channel O African Music Video Award nominees were announced recently, were you disappointed not to be among the names? 
Not really, to be honest. Before our current album, we hadn't released new material in close to 3 years and then everything dropped from May Onwards. With that in mind, we were also a bit late for the AMVA's because if you look at a lot the nominees, most of their tracks came out last year.
I suppose being nominated for the MOBO Awards made up for it, does it get distracting, having to keep an eye on potential Accolades? 
Yes we were quite happy about the MOBO nomination. Does it get distracting? Not really. We have a good team and support staff that manages our expectations and our goals, and we're happy when things happen but at the end of the day we're just making our music and we appreciate all the support we are getting. 
Just to step back to the Channel O Awards quickly; is it encouraging to see South African acts doing so well in Africa right now? 
Hip Hop has really changed its face in the last few years. Kuli, HHP, AKA, Da Les and so many others have really pushed the boundaries of the genre in SA. They've been at it for a while and its about time that they get their shine. We actually have a hip hop song with Kuli Chana on our album, and it's gotten so much love and support from everyone We're not even sure, we may just make it our single. The crods are crazy about it.
How do you react to the constant Micasa comparisons? Do you see the similarities between the two of you? 
There are definitely similarities. We both make house- or rather, soulful house- and people have a right to compare us. At the end of the day, that's what makes this music fun and encouraging.  The overall effect is that it raises the standard of the genre and other people who want to come in realize that they have to raise their abilities to compete in this game. To be part of what is happening in South Africa when it comes to house music, is great. SA house music is some of the best in the world and to be a representative of that is a real honor and a blessing.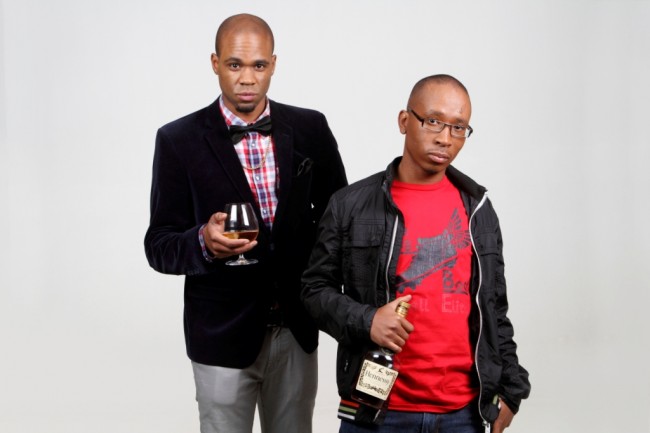 Where can we expect Liquideep to be taking their sound in the near future?
At the moment we are working with underground DJs, from Berlin, Hamburg, London- We're even looking for links into Japan! As well as abroad, we've been in touch with underground DJs and artists in Africa. We're playing around with a lot of ideas just to see what comes out. We're certain that as soon as all the hoo-har has died down with your David Guettas, your Aviciis, people will look for something else. So we're positioning ourselves very carefully by planting roots around the world, because we know when the world is looking for their next turn, they turn to Africa.
Lastly, Spring is in the air and everybody is focusing on change and fresh starts; what is on the agenda for Liquideep in order to really get into the spring spirit? 
Our team has just begun making some dietary moves. A few people haven't joined in, but most of the team is going through weird (but good!) changes where we're not drinking, we're eating and being healthy. A lot of artists want to have a few drinks before taking the stage, but at the moment the team is tackling it sober and trying to keep it very natural.
We also have a big project that is coming out soon, it involves our new single and getting in touch with the community. It's going to be massive and you're going to hear about it very soon, keep an ear out for that!! 
ZAlebs would like to thank LIquideep for giving us the opportunity to chat with them, and we wish them the very best in the coming weeks as they play two massive gigs! We are also very excited to hear more about this big project! 
Don't forget to follow us on Twitter and Follow us on Facebook.