The ever graceful, always stylish Lorna Lukhele is one television's most loved faces. The twenty-something former ballerina can be seen presenting the glitzy and glamourous magazine show Top Billing, where she takes the audience on her exciting ventures around the world and back. Fans will also be able to catch the classic beauty in her new gig as a judge on popular reality dance show So You Think You Can Dance, which kicks off this Saturday. ZAlebs Reporter, Megan Van Den Heever, chats to Lorna about her efortlessly stylish wardrobe... 
Describe your professional wardrobe for us please.
My wardrobe for Top Billing changes according to the shoot. It goes from casual to really glamorous, which is fun because you get to explore and take risks.
And how would you describe your personal style?
I would like to think I have a very classic look. It probably comes from my ballet influence and wearing what works for my body type.
What makes you feel sexy?
I have a small waist so I like to wear very fitted clothes that hug the body and show the 'good' assets
What makes you feel comfortable?
It depends - when I'm at home I'm always in track suit pants and sweats.
But when I go out - I try be as comfortable as possible - every girl knows that wearing heels for many hours always comes with a high level of discomfort... The price for beauty I guess!
What is a must-have in your wardrobe?
I love wearing leggings - they work with everything. I have a pair in almost every color.
Let's talk fashion trends: What's hot right now?
Definitely monochrome: ie; black and whites.  I add my personal touch with a splash of color. It always brings your outfit to life.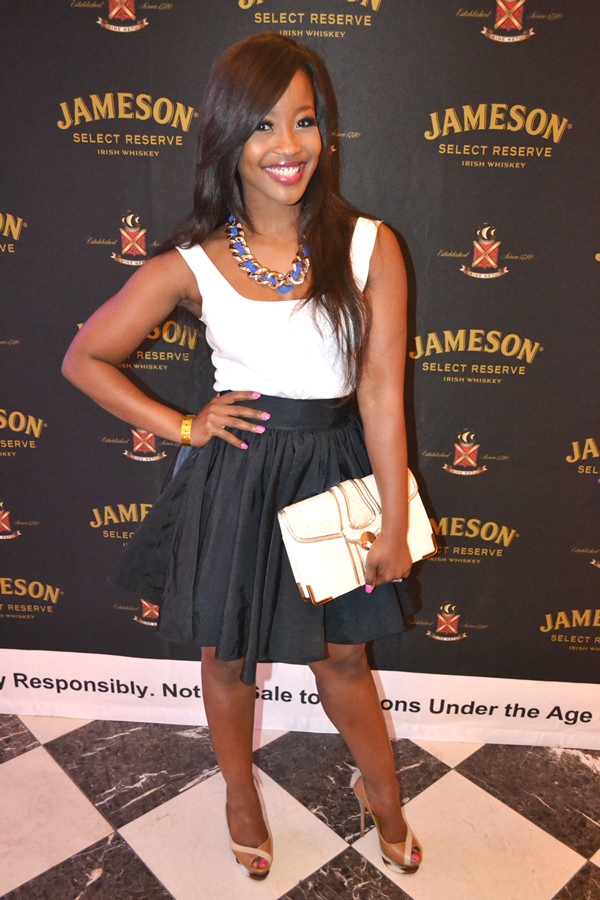 What would you splurge your salary on?
Definitely personal accessories ie shoes, handbags and jewellery but also home items. Home is where the heart is so I like to feel comfortable at my place of rest and serenity.
What one item should every woman invest in?
Themselves. You are your best asset and it's so important to work on yourself.
Described your worst fashion faux pas...
I think when I was younger I had a twisted fashion sense. I would wear a stylish outfit with sneakers because I was obsessed with sneakers. So funny!! Thank goodness for growth and maturity.
What is the best fashion advice you have ever received?
Find what looks good and work at perfecting that.
Who are your favourite local and international designers?
Local designers are just getting better and better which is beautiful to see. Locally, I love Gavin Rajah, Thula Sindi, Fabrosandz, Rubicon, Gert Johan Coetzee. My international favourites are Michael Kors, Ralph Lauren, Valentino, Mark Jacobs.
Which celebrities do you consider stylish?
Definitely Jennifer Lopez. She understands her body and always looks amazing. Even the risks she takes with her style are very well suited.
As a 'style icon', what fashion advice would you give to other women?
 Be yourself because everybody else is taken.
The 3rd season of So You Think You Can Dance premieres on Saturday, 17 August at 6.30pm on SABC 2
Don't forget to follow us on Twitter and to find us on Facebook!