ZAlebs speaks to The Ultimate South African Joop! Man  contestant Lunga Shabalala.  As he tells us about his road leading up to being the Ultimate Joop! man.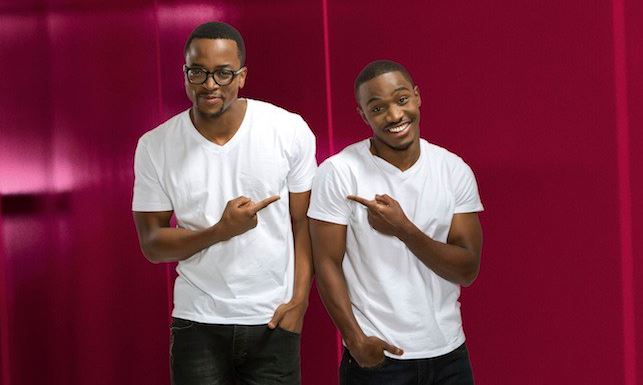 Now Lunga be honest, you know you have this Joop ambassador title in the bag right?  Are you the least worried on who's going to come up as the victor between you and Maps?
I'm up against a competitor that has a loyal following. Joop! Wouldn't have picked Maps if they didn't think he could take it. If I don't respect my opponent then I'm making a big mistake. This competition is far from done and dusted.
We've seen you and Maps under-go extreme adrenaline fuelled challenges.  Is there one challenge where you thought "Err no I'm not doing this one"?
I had moments of second guessing myself as we prepared for the bungee jumping challenge.
In a fantasy world, if you had an ounce of Dr Evil's influence in your genes which challenge would you conspire Maps to do in order to make it hard for him to win The Ultimate JOOP! Homme Ambassador Search?!
Eventhough we're aware that the deciding factor is the votes from the public.  We seem to have similar interests. So that's pretty difficult. I'm a naturally athletic and active guy. So I'd say let's do an olympic style heptathlon.
Could you briefly describe to us the day Joop! Homme approached you for this great opportunity…was it a phone call? Did they stop you at the mall whilst minding your own business? Or  did you strategically work your way up towards this opportunity?
It was actually an email and a lunch meeting that had me jumping at the chance. I think my body of work over the years had put me in consideration on their side.
Without being bias who's more fit you or Maps? it's a tough one considering you're both avid soccer fans?
We both pretty fit and the fitness challenge we did showcases that. But I'd back myself.

If Simon Cowell from X-factor had the last GOLDEN vote in deciding who would win this campaign what ludicrous story would you tell him in ensuring that you get his vote?
I'd tell him my story of how a wet behind the ears boy from Pietermaritzburg took a risk and moved to Jozi chasing a dream even though he didn't know anyone.

Your last words to Maps on the 21st of November in these few seconds before the winner is announced will…..?
Thank you for the challenge and whoever wins, that man deserves it and worked hard for it.