This week Justin Bieber fans were on a natural high after 'The Biebs' showcased his chiselled body and package in his new modelling campaign for Calvin Klein. Though many women and some gentlemen were impressed with Justin's boxer brief pose, Mark Wahlberg's wife wasn't.
In the 80's Mark Wahlberg did a similar Calvin Klein campaign alongside former model Kate Moss.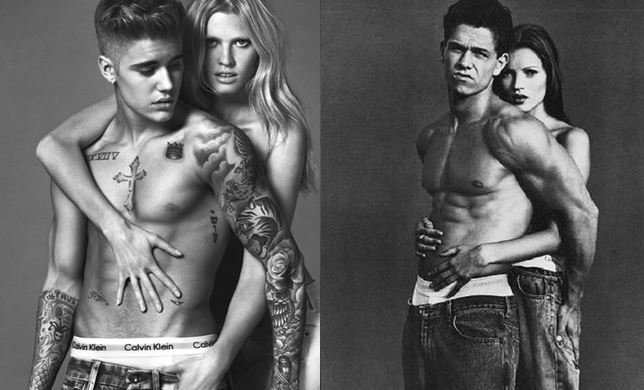 His wife Rhea Wahlberg thought it be fit to remind everyone who was the original Calvin Klein boxer brief poser. Rhea took a few jabs at Justin Bieber and even insinuated that Justin's images might've had a bit of photoshop work done.


After the usual outcry from Justin's Beliebers, Rhea, then clarified that she was not throwing any hate towards Justin but simply stating that her husband's original campaign was the best.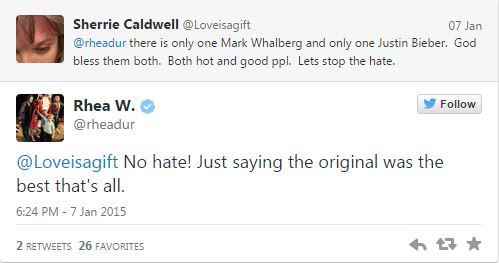 Who do you think did an outstanding job with the Calvin Klein briefs?
Credit image: Facbook/Calvin Klein/Justin Bieber