Former Bafana Bafana soccer star, Mark Fish said "I do" this past weekend at Taboo Nightclub in Johannesburg. ZAlebs spoke to MC of the night Jacaranda FM DJ, Martin Bester, who had a front-row seat at Mark's wedding to his new wife, Salome van Rensburg.
Though many were surprised that Mark decided to have his wedding at Taboo nightclub, Martin thought that it was absolutely normal.
Martin Bester  - "I think people who know Mark and Salome would know that they're the kind of people who would do things a bit different, hence them deciding to have a wedding at a club. It was a little less traditional and unusual which fitted perfectly with the type of people they are. I was lucky enough to emcee for them and throughout the night, Mark and Salome were just the happiest I've ever seen them. This was definitely an enjoyable and intimate wedding I've ever attended."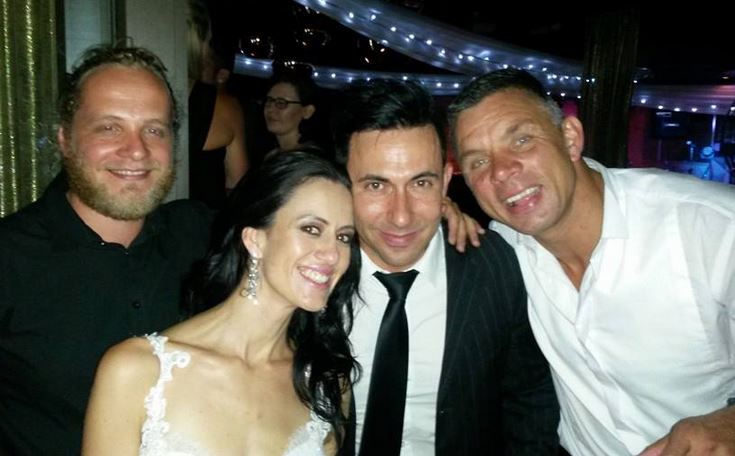 Memorable moment of the night
MB- "You'd be surprised, but it was their kids that took most of the attention from everyone. There was a point when Blake, Mark's son kept demanding for his attention which was not only cute, but hilarious. Mark had to hold Blake throughout the entire ceremony, even during the vows. Mark's speech was also a memorable moment for me, it really showed how much he respects and loves Salome's mom. Mark praised the van Rensburg family and thanked them for allowing him into their family rather than the other way around." 
We are so happy for Mark Fish and his new wifey. Anybody who still has an issue with them getting married in a club should check out this Lemon Twist inspired wedding from this week's episode of Our Perfect Wedding!