Let the games begin! Big Brother Mzansi; Double Trouble stormed into action last night and we already witnessed some trouble brewing in the house as we were introduced to the 2015 housemates who are yet to rock Biggies house.
First up on the roster were couple, Khali and Bongi who are putting their recently found love to the test:
Khali and Bongi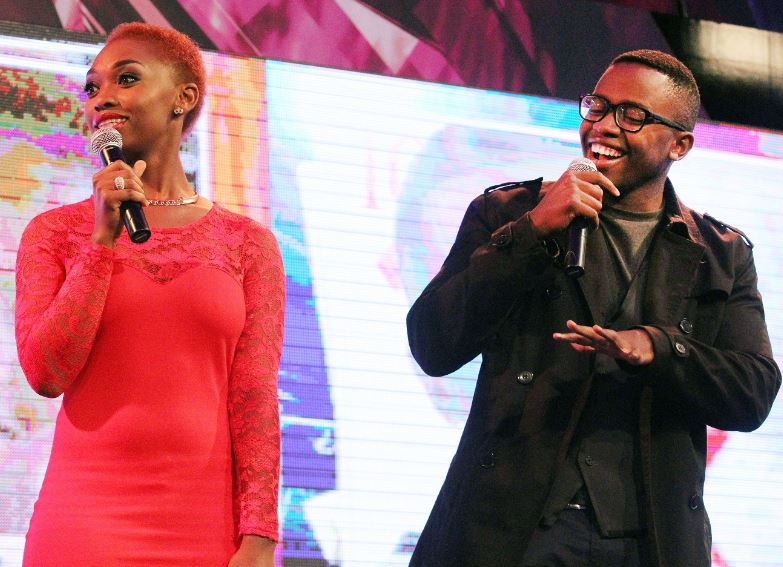 "I think every couple, when they hit 3 months, should join a reality show" – said Bongi and his lady was in full agreement and believes that if they survive Big Brother, then they're in it for the long run. Hmmm that is a very bold statement to make, not that I'm saying  that their relationship won't last in the house but just like couples who have joined the Amazing Race, these two will definitely notice a rise in the pressure the show puts on their relationship.
Backstage, Kuli didn't hesitate to predict the future of Khali and Bongi's relationship. Her words, in a nutshell…they won't stay together, not at all!
Bexx and Soxx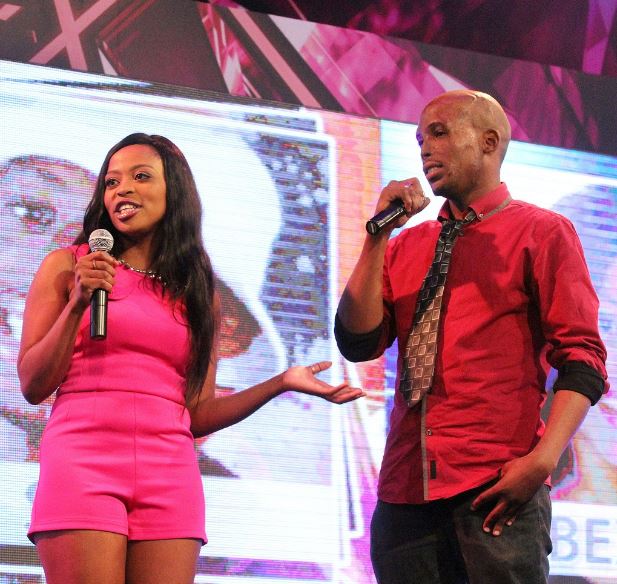 Cousins, Bexx and Soxx were the second duo to be introduced to us. The cousins, who say they are as close as brother and sister have made it clear that they will remain themselves throughout the game, which is something that could either work to their advantage or work against them. We'll just have to wait and see how they react to everything when the game takes a toll on them.
Gino and Tiffini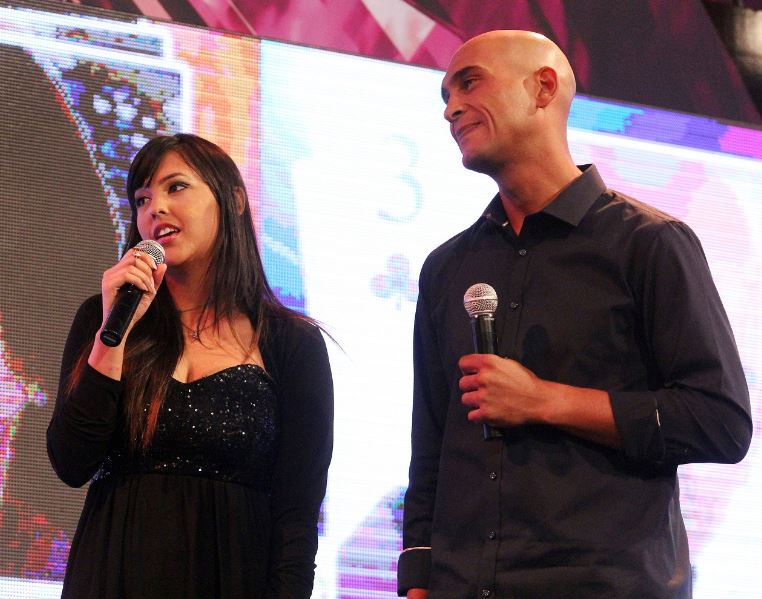 Capetownians Gino and Tiffini were brought into the spotlight. With Tiffini clearly the more talkative of the two, she revealed that the siblings fight a lot and are hoping that the show might bring them closer together. Gino was more definitive saying, "Whatever happens, we ARE going to be closer." Ironically Gino is Tiffini's older brother meaning that there is now a big brother in Big Brother!
Ace and Ntombi
Last up on stage were housemates Ace and Ntombi, a Jozi couple who have been together for years and have a child together. In awe of the fact that they were on stage with Lungile, the star-struck couple were super high-energy and just could not contain their joy. Luckily enough, the insert screened just before their appearance gave viewers some insight into their relationship with Ntombi saying that she and Ace were going to show people that real love does exist. As they made their way off stage as excitedly as they had entered it, Kuli mischievously observed that she wasn't quite sure why they were so happy given that after five years they had still not gotten married!
Exciting times are ahead in the Big Brother house and remember today is the second launch where Biggie will be introducing his second batch of housemates, yep it's about to get real!