On Wednesday night, 16 September, the MTV DJ Battle took place in the heart of Newtown at Carfax. Hundreds of youngsters flocked the venue to witness the best DJs in the land battle it out on wax.
Team MTV, which consisted of DJ Cndo, Shimza and Khenzero, went head-to-head with Team MTV Base, which consisted of DJ Zinhle, Tira and Vigilante.
Team MTV Base took to the dancefloor first as Vigilante started with his hip hop set that heated up the dancefloor. However, his fire was quickly doused by Shimza's scorching house set.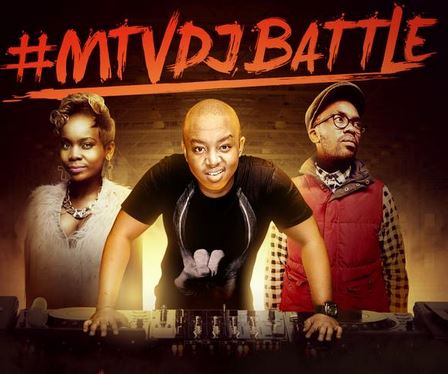 Shimza, who usually plays house, suddenly flipped the script and played the beat to AKA's Run Jozi for a few seconds. DJ Zinhle visibly looked annoyed by Shimza's teasing and from then on we knew the battle was really on.
Team MTV continued to play dirty when DJ Khenzero started off his set with AKA's All Eyes On Me, and just when we thought they were done, Khenzero then threw in Congratulate. Not only did he play the song, but he and his teammates began dancing right in Zinhle's face.
With a smile on her face, Zinhle then pulled a friendly zap sign at team MTV. Ouch!
Team MTV was so spicy though, and the crowd showed DJ Zinhle so much love through the entire night. 
Image Credit: Instagram