This season of SA Idols has been as long and emotional a journey as many can remember. From the audition rounds, which never fail to amuse and entertain, to the disappointment of losing favorites early in the competition (Bring back the twins!) to a very contested top 10; it's been everything you want from an Idols Season. We're all sad to say it, but it had to eventually come to an end; and tonight is the final stop in this momentous journey. One man will come out victorious and be crowned as this year's SA Idol. Who will it be? Let's weigh out the competitors shall we? 
Brenden Ledwaba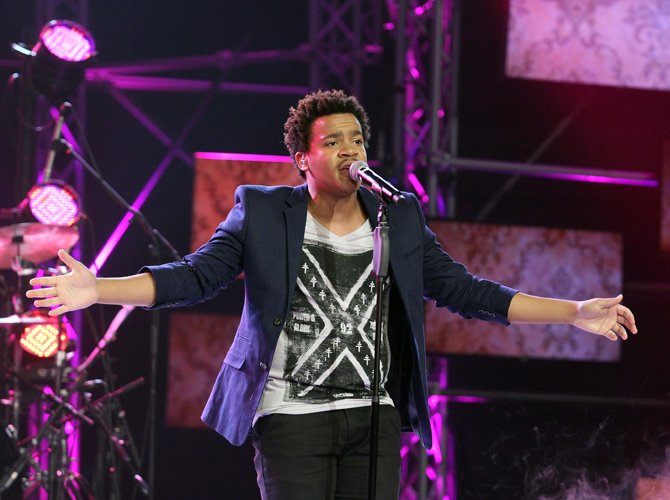 The pretty boy of SA Idols. He emerged as an early favorite following a string of excellent performances in the rounds preceeding the top 10. Upon reaching the top 10 he maintained his record and proved that he deserved to be in the competition. The young singer now finds himself in the final with a chance to become the 9th South African Idol in one of the toughest seasons to date. 
Why he can win it
He's your atypical popstar, isn't he? He has a versatile, soulful voice that sounds just as comfortable in an RnB falsetto as it does in a passionate belt. You could easily see him featuring alongside the likes of MiCasa and Jimmy Nevis, but you can just as easily see him being a heartthrob on his own, wooing the damsels with his melodic vocals and charming smile. He's got the whole package. He is AN IDOL (in the sense of the competition!). 
What might stop him from winning it
His performances in the top 10 have been of a very good standard, but at times he rode his luck and found himself on the end of some constructive criticism. At the tender age of 19, Brenden still has a very long time left in his musical career. It goes without saying that there's still plenty for him to learn and it showed during (admittedly, rare) moments in his tenure in the top 10. This youthful, raw, exhuberance might leave voters thinking he isn't polished enough to produce a studio album with 10-12 quality tracks on it. 
Musa Sukwene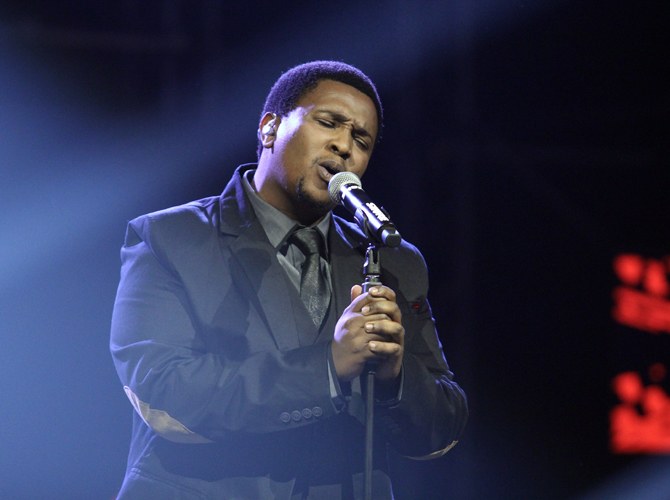 The gentle giant. The charismatic musician. It's not surprising to see him in the top 2, this is a man who has improved week on week and went from being one of the show's more enjoyable singers, to one which viewers refused to miss on any given week. His vocal technique is outstanding and the Idols platform only gave him the tools to further hone it. Musa was always a dead cert for a spot in the finals, but he never let that deter his ambition and determination to be the best. Strong performances, the voice of an angel and the likeability of a new born baby panda (He does look very cuddly!) have all combined and led Musa to the finals. 
Why he can win it
Momentum is well and truly in his favor. When its mattered the most, Musa has made his performances count and in recent weeks we've seen him reduce people to tears, raise the roof off of the building and churn out some damn good musical performances. If ever there was a recipe for the perfect way to develop on Idols, Musa must have it- such is the manner in which he has risen to the helm of the popularity charts with his performances. He seems like the favorite tonight, the crowd is backing him- but are they voting? 
What might get in his way
If viewers vote with their eyes and not their ears. That's not to say he's clearly better than Brenden or vice versa, but he's different to your typical Idols winners. He's not your average popstar. This is, of course, what makes him so unique and talented but it might not be seen entirely that way.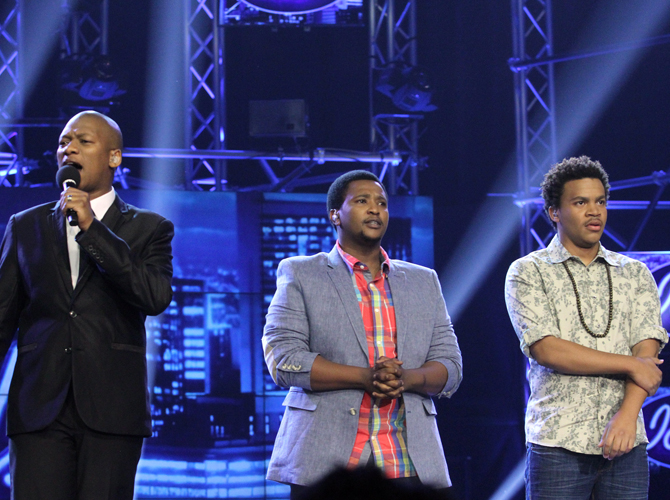 Voting closed last night at 22:00, so unfortunately there's not much anybody can do right now but wait and see who will take the crown. All we know is that this has been one of the closest Idols seasons in South African history and whoever wins tonight fully deserves to take the crown home. 
Who is going to win?