Apart from her career in music, Nhlanhla is also a fashionista who has inspired a number of women with her fashion ensembles.
Here's a look at her biography
Nhlanhla Nciza Age
Nhlanhla Nciza was born on March 15, 1978 . She is 42 years old.


Nhlanhla Nciza Early Life
Nhlanhla was born in the Northern Province at a small town called Schweitzereneker. Her parents moved to Kagiso in Krugersdorp when she was a year old and that's where she grew up.
Nhlanhla is the first born in her family and the only girl with 3 little brothers.
Also read - First Look At Somizi's Cooking Show
Nhlanhla Nciza Relationship

Nhlanhla was once married to Thembinkosi Nciza, famously known as TK, who is a businessman and executive producer at TS Records.

The two got married in 2004, but due to undisclosed reasons, the got a divorce in 2019.
Nhlanhla and TK were blessed with four kids, 1 girl and 3 boys.




Their daughter, Zinathi Nciza sadly passed away in 2009 in a terrible accident. Zinathi had been travelling with her grandmother when the accident occurred. The vehicle they had been travelling in accidentally hit a tree which led to little Zinathi sustaining serious head and neck injuries she did not recover from.
In a heartfelt message on her Instagram account,
Nhlanhla
shared that Zinathi would've been fifteen-years-old in 2019 and although she's still in so much pain after losing her child, she is thankful for the short time she got to spend with her baby.
Her message read:
"She would be 15 today, our beautiful princess Zinathi. There is so much I wanna say but the words fail me. Can't believe it's been 9 years. My heart is filled with so much so much pain as if it were yesterday when you left us. But in the midst of it all, I thank God for giving me the best 6 years of my life. I love you now and forever more my angel. Happy 15th birthday my Zinathi iNtsikelelo Nciza. MaRhade omhle, Ndlebentle zombini. Rest in Eternal Peace."


Her son who seems to be following in her footsteps, had his single released and she couldn't be more happier.

The young rapper's single is titled Come Alive and Nhlanhla Nciza couldn't stop gushing over his son's single, and said it is flames!
"I'm a proud momma, my sons hit single dropped on the radio today and its flames."



It seems this music thing runs in this family, and her son is carving out his own career in music as well.


Nhlanhla Nciza Career

It was in 1997 that Nhlanhla Nciza made her debut in the spotlight when the music group, 'Mafikizolo' became popular.


The group released their first album in 1999 called Music Revolution and the next one in 2000 called Gate Crashers. Mafikizolo is known for its strong afrobeat rooted signature, and the ability to reinvent themselves by constantly collaborating with younger great artists.
Mafikizolo consisted of three memebers, Nhlanhla, Theo Kgosinkwe and Tebogo Madingoane. Sadly, the group lost one of their members on Valentine's day in 2004, Tebogo in a fatal accident. The death of one of their members really shook the nation, however that did not stop Mafikizolo from producing great hits.
After taking a break in 2009, Nhlanhla came back stronger in 2013 with Theo when they released their hit Khona which featured
Uhuru
.
They released their next album in 2017 which was titled
'20'
. The album was in
celebration of their 20 years
in the music industry. Having been able to stay on top of their game for 20 years
Theo
said,
"Music is a universal language, and as a band, we figured that the only way to stay on top is through collaboration".
Fast forward to 2020, Mafikizolo released yet another banger,
'Thandolwethu'
and as always it's what the fans expected and more.
Thandolwethu
is another successful collabo tale as it is co-written by the amazing artist and songwriter Msaki. "Working with Msaki has been such a blessing, she is a gifted artist and an exceptional writer "said
Nhlanhla.
Thandolwethu celebrates the love between two people who never gave up on each other. This single is nothing short of that Mafikizolo sound that will keep fans on their feet.
In her solo career, Nhlanhla has managed to release two albums; Inguquko (Change) and Lingcinga Zam' (My Thoughts).


Nhlanhla Nciza Awards & Nominations

When Nhlanhla Nciza and Theo Kgosinkwe made the huge comeback to the music scene, they came back bigger and better and that earned them the recognition they deserved.

With them releasing great music all the time, they have earned the following awards and nominations over the years;
2013 - Best African Act at the Music of Black Origin Awards
2013 - Most Gifted Dance Video for the song 'Khona' at the Channel O 10th Music Video Awards
2013 - Most Gifted Video of the Year for the song 'Khona' at the Channel O 10th Music Video Awards
2014 - Best Group at the MTV MAMAs Awards
2014 - Song of The Year at the MTV MAMAs Awards
2015 - Best International Act-Africa at the Black Canadian Awards
Also read - Reason Trolled For His Feature With Boity
Nhlanhla Nciza Business
Nhlanhla Nciza is the creative director of the fashion brand called NN Vintage. Nhlanhla revealed that the line was for a 'young Afro-chic female'. Even the likes of
Ayanda Thabethe
have been spotted dazzled in Nhlanhla's cloting line.
Her clothing line also appeared at the 2015 Mercedes Benz Fashion Week but what's also amazing about the brand is that it has also opened up it's doors to up and coming designers to showcase their talent through the NN Vintage.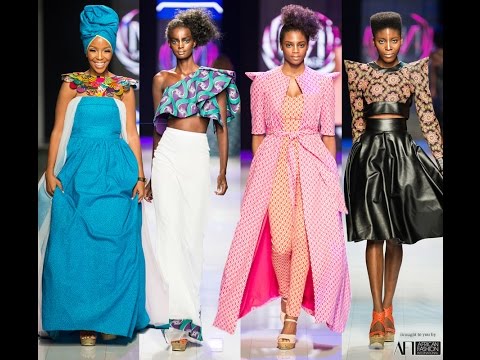 In 2015, the singer announced that she was launching a record label that she called; Home Base Records. Nhlanhla did reveal that she had always wanted a record label and this move was in the right direction for her.
The award-winning artist even went as far as announcing her very first artist to be signed under her label.

In her hometown of Kagiso, Nhlanhla actually has a charity that supplies school uniforms for underprivileged children.
Nhlanhla Nciza Controversy
Nhlanhla Nciza allegedly unfollowed and blocked her ex's former protege,
Zahara
on her Instagram account.
It was quite difficult to guess what had raised the relationship between Zahara and Nhlanhla Nciza to such tumultuous levels, as these two once shared a special bond, with Zahara being taken in by the Nciza's into their home when she was still carving out her career in the world of music.
Trying to put two two together, this move came after Zahara was a t loggerheads with TS Records over the money she claimed they owed her. At the time Nhlanhla was still married to TK Nciza and perhaps Nhlanhla saw it best not to associate herself with anyone that was fighting with her husband.
Nhlanhla Nciza Fashion

Nhlanhla Nciza is more than just good music and she keeps proving that with her impeccable taste in fashion. Her fashion knows no bounds and the fans love her for it.

Here's a few moments she left many needing to water their mouths.

She's always on point



Main image credit: Instagram