MTV Base presenter and the Skhanda queen Nomuzi Mabena is on another level in the entertainment industry. 
She is flying the South African flag on international stages, she recently came back from representing the country in MTV Europe Music Awards. Oh and we got to turn it up a bit with her at the MTV EMA pre-party in Glasgow Scotland too.
Siphelele Buthelezi had a chat with Nomuzi about her recent trip to Europe and her hip hop career that she is about to launch.  
What a great and successful year for you, how grateful are you for all these achievements?
Yo man... It's been a crazy year! I feel like I've had a few years in one year because the growth has been so crazy. I'm just grateful for the opportunity to achieve these things. It's kind of insane how things have worked out for me in such a short space of time. It's been incredible. I Thank God, I thank the family, I thank the people.
Tell me about your experience when you went to cover MTV Video and MTV Europe Music Awards?
That was pretty epic. I shot a crazy show called "The EMAs get NomuziD" where I got to do cool stuff like interviewing Wiz Khalifa and stage dive in London to even interviewing stars on the red carpet in Glasgow. Then I also just did some crazy tourist stuff as you get to experience my first trip to the UK with me. It was dope. People back home responded so well to it and they were rooting me on and yeah it was cool. I had a really good time.
You've mentioned that you enjoyed interviewing Wiz Khalifa. Who were your other favourite celebrities you interviewed during your trip to the UK? 
I loved interviewing the Hof during the black carpet moments before the Mtv EMA's took place. He was awesome. RevolverHead was awesome and Mr Probz was cool too. 
And who are the celebrities that you wished you could have interviewed but you never got a chance to?
I would have loved to talk to Nicki Minaj. She hosted the awards and I'm a huge fan. It would have been dope.
Would you ever exchange your job (entertainment) with an office/ corporate job?
Probably not.
Tell me about your family (parents, siblings) and how are they supporting your career so far?
My parents have always been very supportive. I know they don't often understand everything but they always make an effort to find out what's going on and show support. Every time I go home and turn on the TV it's on MTV Base which I think is cute. My sister has always been my day one fan, from driving me to modelling class to where I am now. I love her to bits, she's incredible.
How would you describe your fashion or dressing style?
It's very much influenced by the streets and what's going on in local hip hop. I call it Skhanda Swaggie, it works.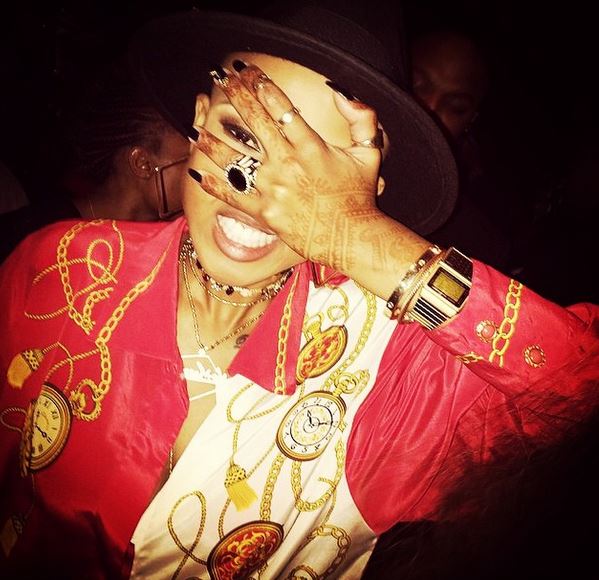 Take me back to your days at school; have you always been this loud and fun? 
Yeah pretty much. More around my friends than I was at home. My sister was more that child at home. But I loved drama and taking part in eisteddfod and all that so I guess that's where it all started. Fun definitely. I've always believed that life is for the living, I've always stalked a good time.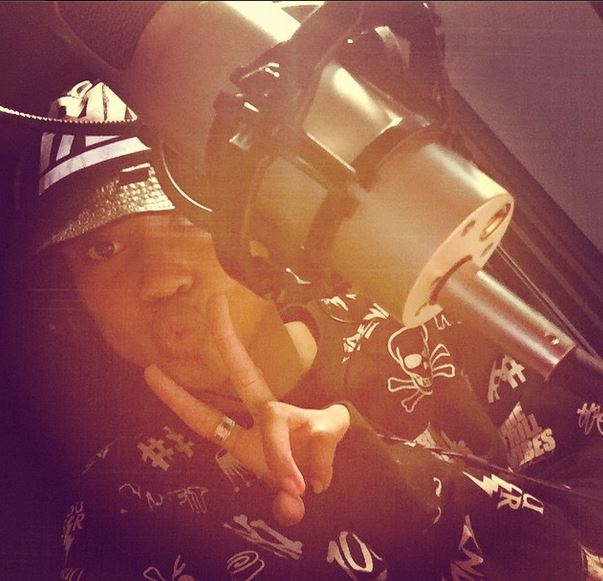 Word on these streets is that you're also preparing to launch your hip hop career. When can we expect a single or an album? 
2015 is when I'll start putting stuff out through Cashtime Life but it's gonna take some time. I want my music to be just as good, if not better, than anything I've put out before so it will happen when it happens, but definitely next year. 
The Festive season is on our doorstep, how's your work schedule looking like?
It's crazyman I'll be working right through the festive season.
Wait…the whole time…really?
The whole time bra! I'm hosting a whole lot of parties and shows.  MTV Base is involved with some dope events like Golden Beats, Good Sundae and Authentic Sunday so I'm going to be at all of those parties.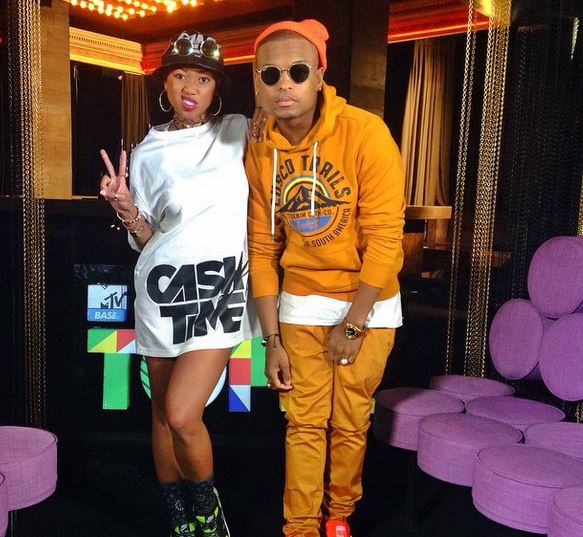 I'm obviously also going to be on the road with KO and the whole of Cashtime promoting Skhanda Republic. Hosting some parties for Head Honcho too which is set to be dope. I'm also doing Homecoming in Pretoria too. New Years is going to be pretty special for Cashtime so yeah. I'll be all over the place.
Last weekend ZAlebs got to witness for the second time how Nomuzi gets down during our trip to Polokwane for the Flying Fish Volleyball Beach Challenge check out the images right here.
Article by Siphelele Buthelezi