Nigerian born, South African based rapper Oluwa Kuwait is easily one of the hardest working rappers in the game.
He is also killing it in the love department, he dating Kwaito star Mshoza. World is, she travelled to Cape Town with her manager Thanduxolo to attend a few meetings and he introduced her to Oluwa, who was meant to be in town just for a few months," -
Daily Sun
Read Next:
Moana's Family in Burial & DNA Storm

But back to the music, when we though he couldn't top his hit single On A Low featuring
Ice Prince
and D Main, he is already working on releasing an EP in the next coming months. ZAlebs caught up with the up and coming Afro beats artist to get the tea on the upcoming EP, his plans for world domination and the artists he has on his collab wish list.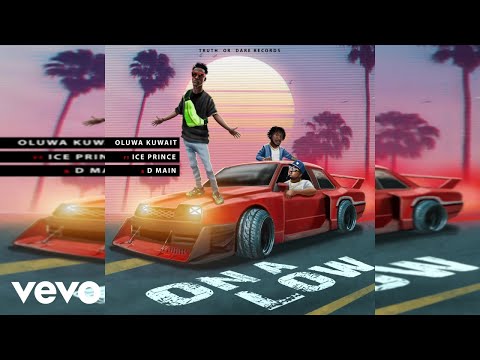 Growing up, who were your music influences?
I grew up listening to a lot of Tupac, Biggie. It is a pity people only got to know of him after his passing. But my influence mostly comes from Nipsey Hussle. His first mixtape titled Slauson Boy truly inspired my style of writing. And back home, our parents, uncles and aunts loved to play the legendary Fela Kuti. So my style is a fusion on both Africa and the US.
Read next:
"Ginimbi is in Heaven" says Passion Java

Do you have a title for your upcoming album?
The EP will feature 7 tracks and will be titled Kuwait Dinar
On your upcoming EP, are you featuring any SA artist, who?
I cannot reveal as yet because we are still in talks. But I can guarantee you there will be a big female Kwaito legend on the cards that I am excited about.
What message are you trying to convey in your music?
My music is mostly about love and equality of Africa. As a young black man we can do better for our society, try harder, treat women better and achieve our goals.
How has your journey been in the music industry?
Music has its ups and downs. In the beginning mostly downs, learning to understand my sound, accepting that I am actually as good as the next person took time. Gaining self-confidence. But once the boat started sailing, I started to meet people who really believed in the music. I get my strength from my fans and my love for good music, so I keep pushing to keep my audience entertained.
How have you been spending your lockdown time?
I have spent my days in studio recording my Ep and other songs which might not go into this project. But mostly trying to stay safe and coronavirus free.
Any plans of spreading your wings in other parts of Africa?
My management is currently working on our travels. As soon as we are safe enough to move around, I want to go to Ghana, Botswana, Mali, Lesotho, the UK and US.
Which artist would you like to collaborate with the most?
I look forward to one day working with Rody Rich, Lil baby,
Nasty C
and Cassper.


Suplied/Oluwa Kuwait