In recent years there have been an influx of influencers and content creators who have started to transition into the mainstream entertainment industry. One of the rising stars that seems to be following in the same trajectory as the likes of Mihlali Ndamase and Lasizwe Dambuza is none other than content creator, host and now television presenter
Pamela Mtanga
.
The influencer turned broadcaster is slowly inching her way into mainstream media as she recently celebrated getting her first magazine cover.
Pamela Mntanga gets her first magazine cover
Taking to her social media accounts, Pamela Mtanga confirmed that she was the official cover girl for the January 2023 edition of online magazine
The Suite
.
The covergirl in light of her cover shares ten tips to help influencers build their brand, her
fave
must have makeup products and a behind-the-scenes look at her cover.
However, more details about her making the cover was shared during one of her recent YouTube vlogs. Mtanga in her vlog shared how she was flown to Cape Town to shoot the cover. Moreover, towards the end of the vlog, Mtanga realised how she had manifested the exact cover that she shot during her 2022 visioning boarding.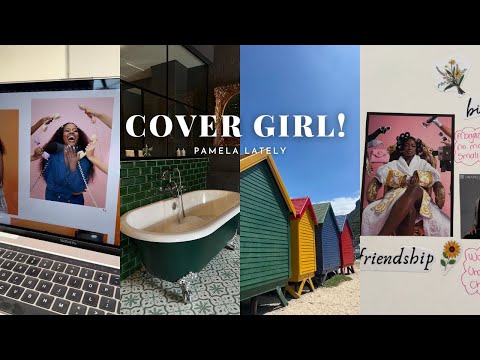 But how did Mtanga garner so much mainstream success?


Well, this came off the back of the in demand MC for gigs, award ceremonies and launches took the leap of faith when she was announced as the replacement for Anele "Nae the Bae" Zondo on
Massiv Music
back in 2022. Mtanga joined longstanding co-host Smash Afrika.
However, this is not the first time she made headlines. This is as the influencer used her marketing experience to propel her own brand back in 2019. As reported when she shared her harrowing almost abduction story back in the December 2022 festive season. At the time the story was reported by ZAlebs
sharing
that:
…Former "Mrs Buns Out," Pamela Mtanga, who gained mainstream popularity due to her marketing strategy which saw her promoting Maps Maponyane's Buns Out business as she shared her journey to meeting her crush, who just so happened to be Maponyane.

Mtanga took to Twitter to also share how she feared for her life, and that of her assistant, during their drive on the M1 when they believed that they were followed by a car. In the detailed thread on her harrowing experience, Mtanga started the thread by writing:


"Me and my assistant were followed by a Ford Ranger from the M1 in the Parktown vicinity to Melrose. They kept driving right next to us trying to get us to speak to them. They followed us and the guy found us in the parking lot inside Bluebird said: "I'm going to follow and find you."


Mtanga then details the cat-and-mouse game which she and her assistant played in order to eventually evade the potential kidnappers.

This happened yesterday guys. We are okay.

For those asking if I called the Police or checked the number plate, sorry I was on Need for Speed. Didn't think until the end.

We hid behind a Fiat at KFC and they lost us.

— Pamela Mtanga (@pamela_mtanga) November 19, 2022


While for the most part, the comments were supportive and one's which had her followers share their own experiences similar to hers.

Image credit: Instagram