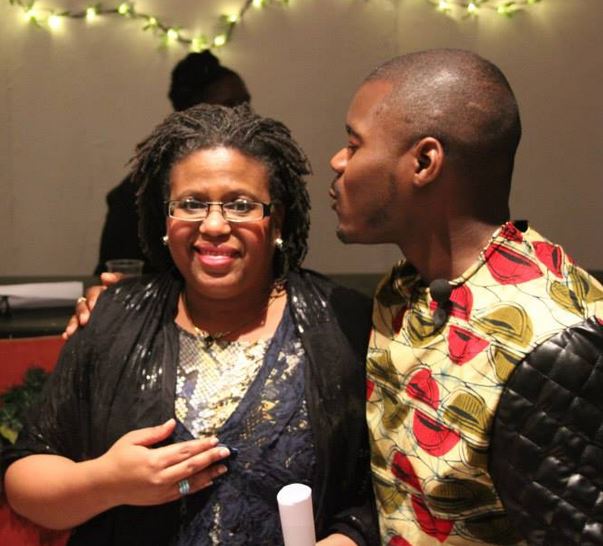 Former 'Generations' actress Pamela Nomvete has returned to South Africa after a stint in the UK, where she moved after she fell on both hard financial and emotional times a few years ago.
Best known for her role as catty Ntsiki Lukhele in the popular soapie, Nomvete relocated to London when she hit rock bottom. While there, she penned a memoir called 'Dancing to the Beat of the Drum: In Search of my Spiritual Home' which she, upon her recent return to SA, turned into a theatre production.
Pamela's autobiography, in which she speaks very openly about her rise to fame and subsequent fall from grace, is already available in the UK but will only hit local shelves in August.
Speaking to Drum magazine, the actress - who also played the role of Mandy Kamara in longstanding British soap 'Coronation Street' for a year - said she turned her book into a play specially for South Africans.
"My desire was to bring my story to South Africa - I wanted the story to be told because I wrote it for South Africans, especially the youth. I hope to change their distorted ideas about this [entertainment] industry," Pamela explained.
Opening up about her own emotional struggle during the height of her fame, she said: "I had a void inside me and it was a nightmare. I was distorted and removed from reality. Ultimately, I was responsible for my own life and I had to take responsibility for it, but I didn't see it that way at the time.
"It was supposed to be a three-month contract, but it turned into a long-running role. I hated every minute of it. I looked like I was happy and enjoying my life, but I was dying inside."
Writing the memoirs was therapy for the actress, and she says turning the book into a play is helping her to heal further.
"This story is about me and how I overcome my struggle," Pamela added.
"Changing the poison in my life into medicine - that's what I'm doing with this production."