For months on end, people have been speculating that radio and TV personality Pearl Thusi has been dating sports anchor Robert Marawa.  And for months on end, Pearl has vehemently denied the rumours.
In November 2015, Pearl Thusi posted a picture of herself resting on her man's back with a very sweet caption alongside the post. Although we could not see his face, a fuzzy reflection of him appeared on a mirror behind Pearl.
Fans were quick to point out that the man looked like Robert Marawa, which led to Pearl immediately deleting the picture from her Instagram account.
Read: Pearl insists she's not engaged to Robert Marawa
Now a much clearer picture of the two has surfaced. A ZAlebs source provided this picture of the two sitting side-by-side in what looks like a very fancy resort.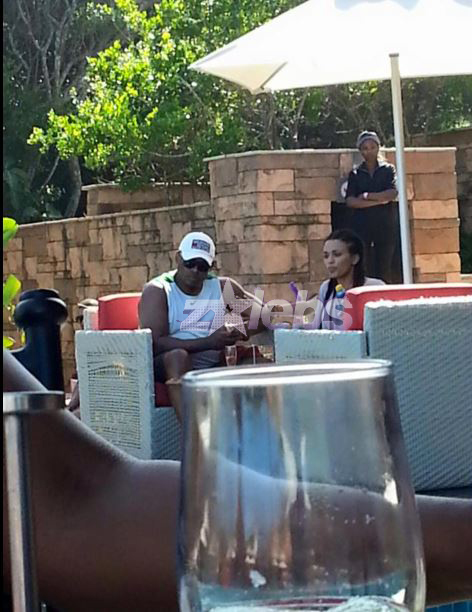 Coincidentally, the pair both recently spent time in KwaZulu-Natal. Pearl Thusi shared a picture of her and her daughter at Durban's Ushaka Marine World and the Fairmont Zimbali Lodge and Resort.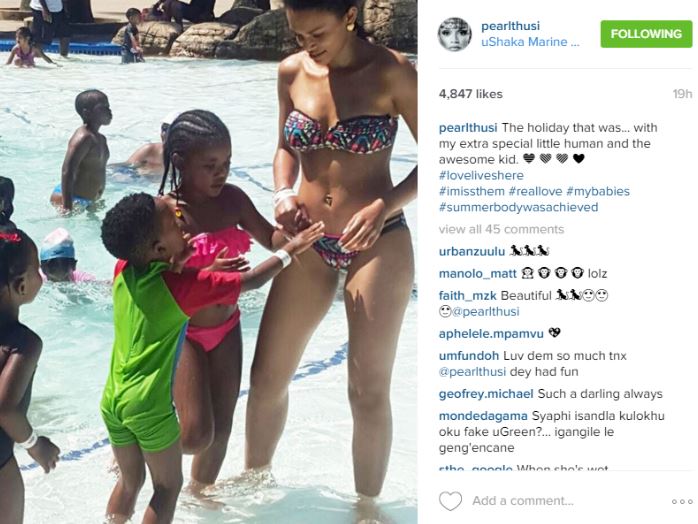 Robert Marawa was also enjoying a much-needed break in Durban.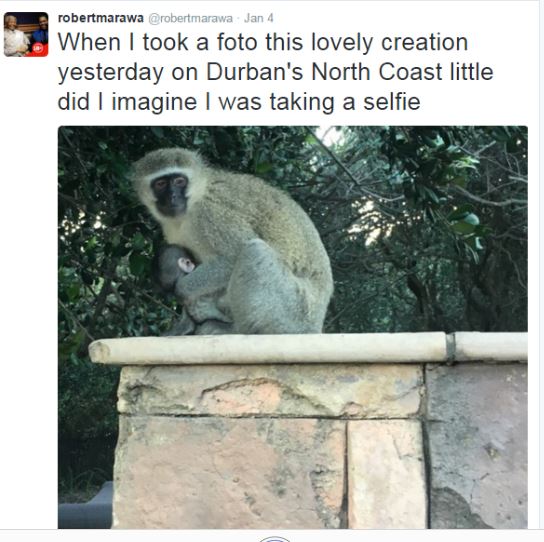 And to further add to the speculation, the two have jetted off to Nigeria and have mentioned that this will be their first time in the west African country.
Now we know that Robert is headed to the country for work reasons and this could also be the case with Pearl, but their recent trips and this picture of the two is all just too much of a coincidence for us.
Robert's first time in Nigeria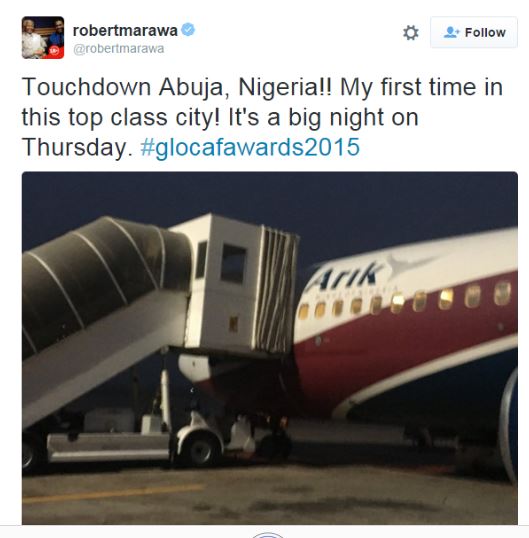 Pearl Thusi's first time in Nigeria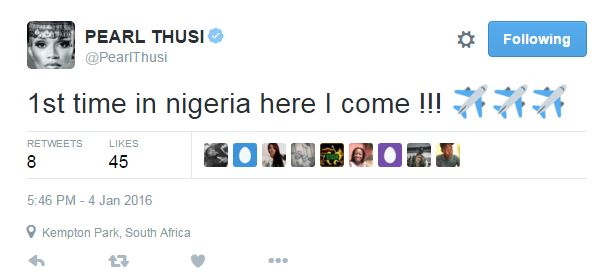 We really hope there's more to these two than meets the eye? They really do make such a cute couple - can they just come out with it already?!
Image Credit: Supplied