Somizi's
cooking show and talk show was scrutinized for the fact that Somgaga is not a chef and he takes all the jobs, however after last night's episode Mzansi seems to have changed it's minds.
Apart from the laughing, the singing, teasing Mohale's age and the good food that was devoured, a good conversation was had and Rami touched on various topics including
her public fallout with the Ferguson's
and her daughter's OnlyFans account.
The duo then sat down and Rami talked about actor's rights she advocates for on social media and whether she was open to working with the Fergusons again.
"It depends. I would tell them to listen more. Being able to be a listener doesn't take away from the kind of leader that you are. Also being creative does not mean you have to close off your human element," she said.
She also advised production houses to allow communication to happen should disputes arise.
"It is unfortunate (that producers see expression as a form of attack on them) because that is the nature of the business. In the entertainment industry people should not be untouchable.
"If we are not happy with the executive producers I think its an element that we need to discuss, if you are not happy with directors and the channel then open the channel of communication," she advised.
Dinner At Somizi's is on every Friday's on 1Magic channel 103, Dstv.
Watch the trailer below: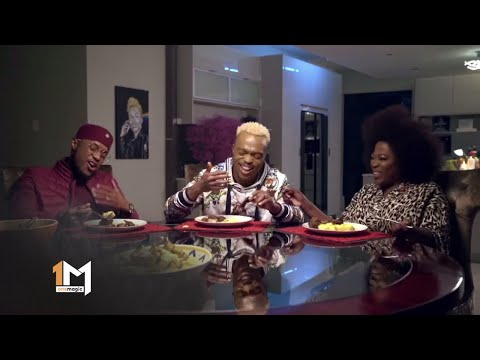 Read next:
Mzansi Questions Thando Thabethe And Lungile Radu's Steamy Sex Scene
Picture credit: Twitter.com