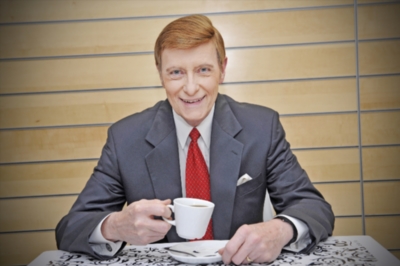 Legendary news anchor Riaan Cruywagen is releasing a new album after the public demanded a follow-up to his compilation CD Luister Saam Met Riaan Cruywagen - Sy Gunstelingtreffers (Listen Along With Riaan Cruywagen - His favourite hits).
According to Sarie.com, Cruywagen has agreed to put together Luister Saam Met Riaan Cruywagen - Sy Gunstelingtreffers Volume 2', another three-disc compilation of the renowned SA newsreader's favourite hit songs.
Cruywagen's first compilation was released in September 2013, after Universal Music approached him about the project.
He was, according to Volksblad, asked to hand pick three CD's worth of songs that topped the charts from the time he started his 50-year-long career as newsreader, until the time he retired at the end of 2012.
Volume one of Cruywagen's popular compilation album included songs by a very wide variety of artists, such a Kenny Rogers, Coenie de Villiers, Engelbert Humperdinck, Heinz Winckler, Groep Twee, Billy Ray Cyrus, Helmut Lotti, and many, many more.
Cruywagen after the release of the first album said his three favourite songs across all three discs are Memories Are Made of This by Dean Martin, Chris De Burgh hit Lady in Red, and Don't Let the Stars Get in Your Eyes by Perry Como.