Yay!
Rich Kids is finally here. Well, almost. The Vuzu Amp reality show premieres tonight at 7pm. The show, which follows the lives of the young and rich, will kick off with a look into Nape's life.
According to Vuzu, the 21-year-old lover of sneakers is also a Political Science graduate, and is currently busy with his Law degree. In a promo video for the show, he said he used to be one of those guys who thought getting a R10 000 Gucci jacket was "something that made you better for than the next person". Well, doesn't it?
Nape also mentions he could ask for a R1 million Rolex watch, from his parents, of course. He added: "It only actually makes sense to have one. I need it,right?"
We can sense a lot of people rolling their eyes right now. Maybe we're just a little jealous and envious. The whole cast of Rich Kids appeared on V Entertainment last night, where they said they want to show the nation that they are just like other people. Uhm... okay.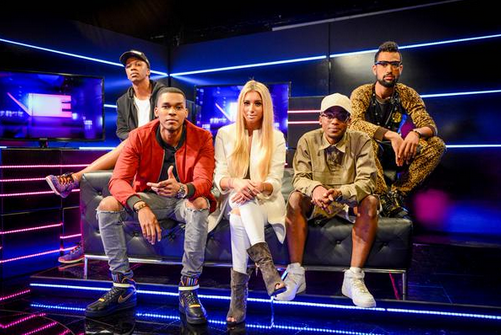 According to the channel, Rich Kids is set to provide an intimate look at how young and super-wealthy spend their money – and their time. "Expect partying, Instagramming, champagne, dancing, posing and even more 'throw it in the bag' shopping as the camera follows the likes of Bob and Don [cast members] through clubs and shopping malls, and into car showrooms and expensive restaurants," read a statement.
"Over and above the spending habits, Rich Kids will also show another side to the lives of the privileged; their relationships with those close to them - friends and family members – and even new people in their lives will not be off bounds."
This is going to be an interesting show and it will sure get a lot of people talking. We can't wait to see it.