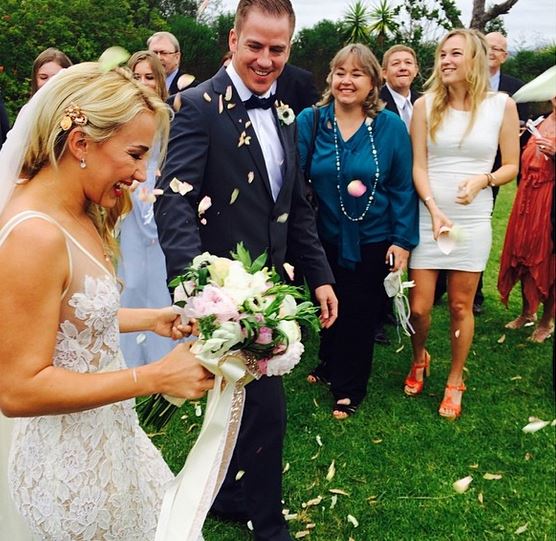 Television presenter Roxy Burger had her wedding ceremony in Plettenberg Bay on Good Friday, a few days after she legally said 'I Do' to Neil Shraga
Best known as a VJ on MTV Base, Roxy on Tuesday announced her legal union to Neil on Twitter, when she wrote: "Sooooooo technically (or legally)...... I got married this morning! YEAH!"
Roxy, however, celebrated her marriage to Neil with friends and family at the start of the Easter Weekend, and have shared photos of their wedding on Twitter.
The former Yo-TV presenter soon after her romantic engagement on a Jozi rooftop in April last year told Yahoo! OMG that they decided to have a "destination wedding" in the coastal town of Plett because "it's a special place for both of us because we've been holidaying there since we were teenagers".
She also said that she doesn't really "move in celeb circles", and so didn't invite a host of famous faces, but revealed that fellow-TV presenter, co-host, and friend Sade Giliberti would be there.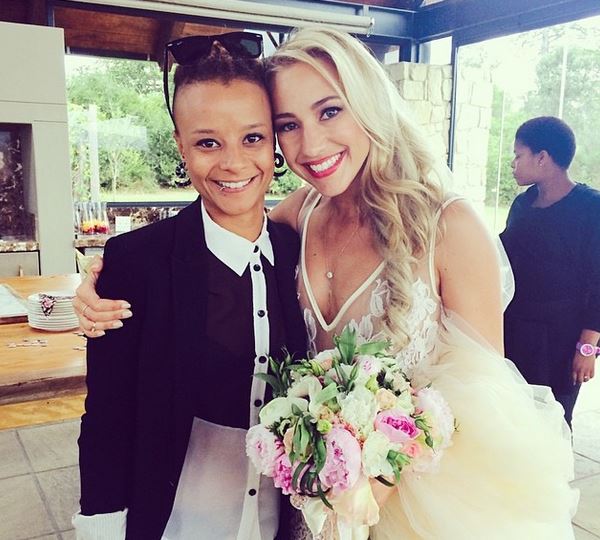 And Sade documented her trip from Johannesburg to Plett as she set off for her friend's wedding earlier this week, with the Twitter hashtag #weddyinpletty.
On Tuesday, 18 April, she tweeted: "Today is the day! Today is the day! Today is the day! Today is the day! Today is the day! Today is the day! #weddyinpletty"
Before later writing: "Goddam u @roxyburger @neilshraga - you got me crying during the ceremony and now your first dance and I'm chunking like a girl! #weddyinpletty"
And even later tweeting: "Late sunrise. Time to rev it up and get ready to come home. See you soon Jozi."
Making her way home, she wrote: "Sad to think it's all over... #weddyinpletty was too much of fun! Can we not just stay?! I love it down here far too much."
Roxy, on the morning of her special day, tweeted photos of a lovely sunset and excitedly wrote; "It's my wedding day! I can't believe it's here! The sunrise on our way!"
Credit image:  Instagram/OneSadie