In South Africa's cut-throat entertainment industry, not many actors can boast about starring in three TV shows that air throughout the week. KwaZulu-Natal native Sdumo Mtshali is one of those actors.  
ZAlebs reporter Ella Green went behind the scenes with this talented star to find out how he juggles life and fame and see if he is single.
He is currently starring in Rhythm City, iSibaya and Tempy Pushas.  Sdumo shot to fame when he won the first season of Class Act in 2010. Since then he says his life has hasn't changed much, except people now get to see his work. 
"I've been doing theatre for 10 years, hustling at the Playhouse, and now I've got a much bigger audience. I think that's the one change. The level of respect for the arts is growing in this country. Before no-one really cared about actors but now I think people are starting to understand more of what it means and the hard work that is put into becoming an actor or creating any work that you see on television," he says.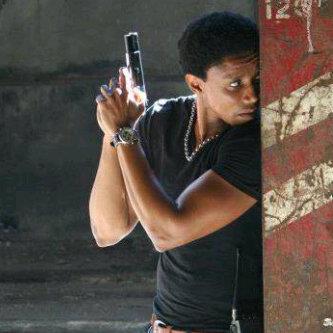 Sdumo adds that being a popular actor is not all glitz and glam, juggling his busy schedule can get hectic. 
"I shot Tempy Pushas last year and finished this year. Straight after that I went in to Rhythm City and at the same time I was shooting a movie, so it was quite hectic. It was a challenge but it all worked out well because of time management and scheduling. I've worked with directors and producers who understand that my work and my craft are important," he says.
Despite his success, Sdumo says he realises that you're only as good as your last project. He says it's important that actors know who they are to ensure longevity in the industry.
"Stick with the people who understand your dream and always have that in your mind. Your dream, your goal and your vision, always keep it in line.  Remember where you came from and where you're going. Those are the things that I always live by. I don't jump into many things, I concentrate specifically on acting. I know a lot of people multitask and do presenting as well as other things. I really want to be the best at what I do and that's acting."
While he isn't bothered with fame, Sdumo says he's glad being one of the 'It Boys' in the business lands him more roles. He says he's a chilled guy who likes to have coffee with the guys or sit at home watching DVDs.
As far as a significant other is concerned, Sdumo's lips are sealed. He does however say he knows what he wants in a woman.
"I always want a woman who believes in herself and can tell me where to get off when she sees I am having a big head on certain things. 
So what next for the talented actor? Sdumo has a movie coming out later this year, called iNumber Number directed by Donovan Marsh. The movie role was part of the prize he won for Class Act. He says he's excited to see what else lies ahead for his career.
ZAlebs hopes we get front row seats at the premiere. Hint, hint Sdumo…