Producers/DJs Trademark, known for their collaborative hit song Shumaya with DBN Nyts and Zinhle Ngidi, have found themselves in a bit of a squabble with another recording company over a song they recently collaborated on.
ZAlebs was recently contacted by a Mr Sabelo Zulu, a PR representative of a record company called Wheelturn Records. Mr Zulu explained to ZAlebs that their artist Hazel Tee had done a song with Trademark, titled I Got Love. However, Wheelturn Record was surprised to find out that Trademark had released the song without their knowledge.
"Wheelturn Records approached the Trademark guys to do a song with our artist Hazel Tee and they agreed. The initial agreement was that the song would belong to Wheelturn Record. They went into studio, and recorded the song and then after the song, their manager, Buthi Sithole, realised that the song was a hit and then he convinced the guys to do the song on their own," Zulu told ZAlebs.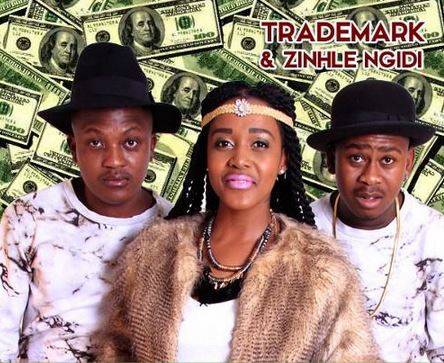 "Unfortunately, Trademark went on to release the song as their own without consulting the CEO of Wheelturn Record, William Masenya Legodi, and the song is now sitting on 13,000 plus downloads. We tried to arrange a meeting with them, but to no avail.
"We understand that the song is a hit after Shumaya and that they need to maintain the standard they have set with Shumaya, but they didn't follow proper channels. We were still waiting for a suitable date to release it when we saw it on the social networks. We are deeply saddened by this act of selfishness."
However, as we all know there are always two sides to any story. ZAlebs went on to contact Trademark's management, who had this to say about Wheelturn Record's discrepancies.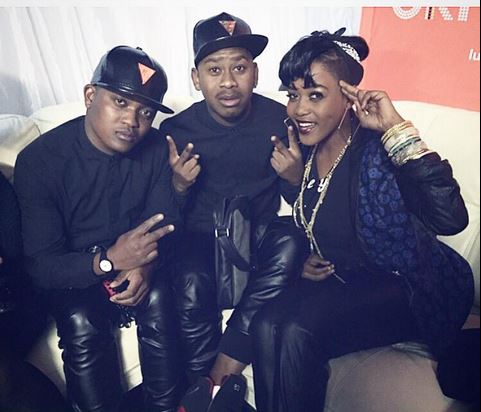 "What I can tell you is that the guy must have full facts before talking. Firstly, the song was recorded in our studios in Mpumalanga and, secondly, I asked the person who is responsible for Hazel Tee to go to SAMRO and register their part of their song and we'll register our part of the song," the representative said.
"When you say a song is released, it means the song is on iTunes and on radio stations then, the song is officially released. That song is not on our iTunes list and it's not on radio stations. Free downloads is not a release of a song because you can't get money out of it, so it's not an official release of the song on our part."
We asked the Trademark representative why there is so much confusion with regards to this collaboration, and this is what he had to say: "I don't think there's a confusion, I think some people are just big-headed and I spoke to the guy who was responsible for the song, I requested so many meetings with him but he wasn't available and there's nothing I can do about it.
"All I can do is hold back the song. Yes, the song is there and Hazel Tee can perform it I don't care. All I wanted was for them to go register their vocal part of the song because I told them we'd go on and register the beats of the song with SAMRO. Tell them if they want a meeting I'm available from 4 October."
Moral of the story? Make sure there's a written agreement before collaborating on a song.
Image credits: Twitter