Yesterday was Kaya Drive host,
Sizwe Dhlomo
's 38th birthday and fans flooded his timeline with heartfelt messages as he ushered in a new year. Reflecting on his life, Dhlomo revealed that he is content with the way his life turned out and added that his best years are still ahead f him.
Read More:
Black Coffee's Wealth Explained
One of his followers said that surely by 40 Sizwe will be a
billionaire
and he responded and said that, according to his calculations, he will be a billionaire by the time he turns 55.
The former
MTV Base
' first VJ on African soul sometimes gives his fans a glimpse into his wealth. He owns a few farms which he posts on social media. He has also shown off some of his luxurious cars. He drives a range rover and a Mercedes Benz E and S class.
Sizwe
also has multiple properties across South Africa. And oh, he owns some horses and is involved in many other projects. And this is all outside of his work as a media personality. Talk about diversifying one's portfolio.
Siz has been
embroiled in a public beef with businessman and motivational speaker Vusi Thembekwayo.
Addressing the beef
on Podcast & Chill with Mac G
in 2019, he revealed that he has nothing against the guy.
"People always ask me that, I've never beefed with the guy. But, three or four years ago when there was a huge taxi strike. I sent a few tweets just generally thinking – look, guys. Cause you know, the taxi drivers – they've got their own financing situation. When you go buy a taxi, the interest rate is high bra. I think they get financed at like prime plus 10."If I remember correctly, those guys buy hundreds and hundreds of taxis every month. Right? That's how much they contribute to the economy. And obviously, you know how much money they have just in case of cash flow. So I came up with the suggestion that I thought the guys should sell finance."
He explained to Mac G and Len.
"This guy then took those tweets, then went and made a video with all of those tweets. And then I tweeted and was like – this guy took my tweets."
That's pretty much how their Twitter spat came about.
"Then the following day he kind of responded. For, that's why I was like dude, not only do you have the audacity to take my tweets and present them as your own. But now you out here defending this nonsense like I'm the one who's a liar." Added Dhlomo. "But I guess that's when it originated. I don't really care about the guy to be quite honest. But I'll always call out nonsense. I'm not really scared of anybody."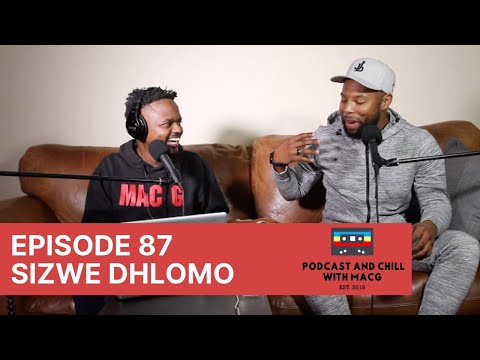 Read Next:
Former Isidingo Actor Passes On
Main Picture Credit: Sizwe Dhlomo Instagram Account