Who thought that being on Generations and appearing on Pep adverts was her only hustle? Sophie Ndaba is clearly onto the next hustle as she has been selected as the fourth judge to join the panel of judges which include magazine editor, poet and writer, Kojo Baffoe, Anneline Kriel who became Miss World in 1974 and Bloemfontein designer Casper Bosman.
Just last week the former Generations actress was giving away free airtime to her followers: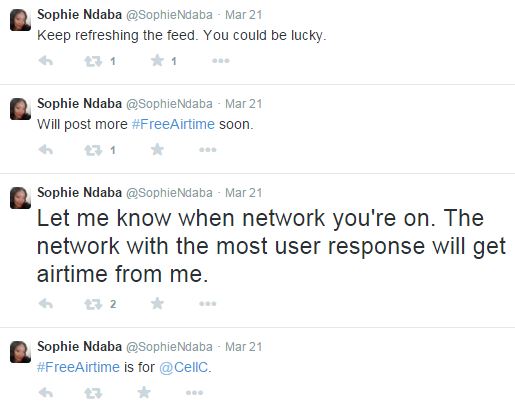 Christmas definitely came early for her fans! I think it's also about time I switched to Cell C for some free airtime, just so I could reap the benefits of this! 
The dazzling Miss SA Pageant will be broadcast live on M-Net this Sunday the 29th of March at 17:30pm.
The show will be presented by Proverb (Who we are interviewing this week, look out for that!), performers at the glittering show include, Gangs of Ballet, Beatenberg and Sterling EQ with appearances by current Miss World Rolene Strauss, former Miss Worlds Anneline Kriel and Penny Coelen-Rey as well as a host of former Miss SAs and other celebrities. 
 
It looks like it's going to be a star-studded and glammed up affair, and Sophie Ndaba will be the perfect kind of character to throw into the mix! Are you excited to see Sophie Ndaba judging this year's Miss South Africa pagaent?