It's a new year but we still have not forgotten about Steve Harvey's blunder at Miss Universe.
Harvey had everyone talking when he mistakenly announced on live television Miss Colombia Ariadna Gutierrez-Arevalo as Miss Universe.
The model excitedly walked around the stage with her crown for a few minutes, before Harvey corrected his mistake and announced that the actual Miss Universe winner was Miss Philippines, Pia Alonzo Wurtzbach.
A lot of people had taken to social media to voice their opinions about the mix-up.
ZAlebs had a chat with Miss South Africa 1st Princess Refilwe Mthimunye (24), who was among the Miss Universe contestants who were on stage when Harvey announced the wrong winner.
Refilwe described it as humiliating and shocking because the contestants had voted for Miss Philippines as Miss Universe winner.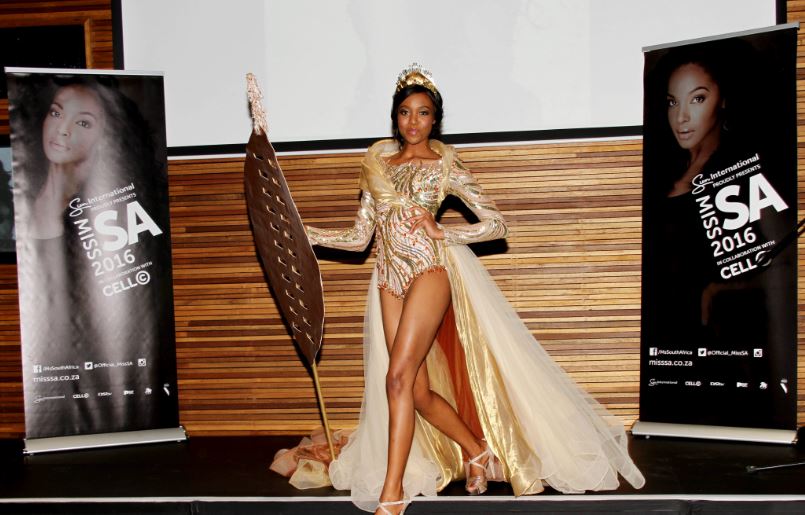 "The contestants got to vote for who should take the crown, this is based on how she answered a question and on her personality, we had spent two weeks together and we knew each other," said Refilwe.
"The majority of the girls had put down the name of Miss Philippines when the winner was announced. The autocue machine we were looking at had the correct name Miss Philippines as Miss Universe, but Steve announced Miss Colombia.
"For a few seconds we kept quiet and looked at each other with shock because we knew who we had voted for."
Refilwe made it to the top 15. She had gone to represent South Africa at Miss Universe as current Miss South Africa, Liesl Laurie, was attending the Miss World pageant.
She said the blunder robbed the winner of the happiness she deserved.
"When Steve corrected his mistake, we were relieved but it was still awkward  because there was Miss Colombia, heartbroken and trying to be strong and the actual Miss Universe was not sure if she should be excited, she also feared the crown would be taken off her.
"I went to congratulate Miss Universe because she really deserved it, but back in my mind I also had hope that maybe they made a mistake by eliminating me, I should have gone far, I believe I did well, "said Refilwe.
Image Credit: Supplied