Former
YFM
DJ,
Tholi B
recently had an exclusive chat with
Mac G o
n
Podcast and Chill
where he opened up about a few things. One of the revelations that stood out for us from that interview was that the
Power FM
host almost lost his life in what sounded like a possible hit. This happened in 2015 when he was making his way home from a Niche, a club he used to own in
Rosebank
.
Read More:
Zodwa Wabantu Tests For HIV
"A car comes through."
Said Tholi.
"It's following me, It comes and it cuts me off. It's four guys in the car. One guy comes out, he's got a gun. I'm alone and I'm going home. One of the guys in the cars say, 'e morena phela hebare tholi, ba bua ka Tholi B'. This guy comes for me and asks if I'm Tholi B. And I said yes. One of the things that shocked me, even today...like I shake when I think about it."

He believes that because he was very popular at the time, that helped save his life.
"He says why do they want us to kill you. I couldn't even ask who was it. And then he told me to go, it's a warning. I couldn't even drive home. Literally, I was shaking while I was driving home."
Adds Tholi
"And I knew that what I suspected about this business is right, this is not me. You know, I made a terrible business and life decision as well because it was a matter of life and death when it comes to that. And, also I found out later that there were also some other things that were happing."

After that incident, he immediately pulled out of the club scene.
"The place is not there any more now. I obviously told my mom and those that were close to me that look, I've put all that money in there but I'm actually going to walk away. Because it's actually not worth it. It's not worth my life."
Also, he then decided that Joburg wasn't his place anymore.
"I'll tell you one thing that I think we missed earlier on. This happened in 2015, other than me obviously wanting to grow - going from 947 to Capricon FM, partly it's because I wanted to leave Joburg. I needed to go."
He still hasn't forgiven himself for investing in that club to this day.
"To some extent, I'll never forgive myself for doing it because, at the time, I and my family were thinking of starting a family business which I was going to fund, I took that money that we're going to use and I put in in Niche and all of it went. So you do make some terrible decisions in life. They actually do help you grow right? But some lessons can come in different ways. My feet weren't even touching the ground like I was floating and I could tell that I'm going in way too deep. I could've been gone that day. It was in November of 2015."
Luckily for us, he is now back in Joburg doing what he does best.
"The hiatus was partly because of that but back now and I'm happy."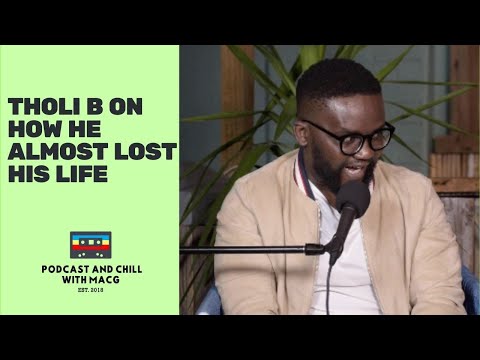 Main Picture Credit: Tholi B Instagram Account
Read Next:
Minnie Dlamini's Most-Fabulous Maternity Looks