The 12th annual Shorty Awards were held virtually and Mzansi's very own treasure
Trevor Noah,
once again walked with an award, adding to his growing collection.
The awards honoured the best in entertainment, music, tech, business, fitness, fashion, beauty, and philanthropy. They were streamed on Periscope and Youtube.
The host of The Daily Show,
Trevor
walked away with the Best In Comedy award.
In his acceptance award, Trevor used a potato, from his kitchen as his trophy as he gave his acceptance speech. Trevor also made sure to remind everyone to stay safe and added a light joke about life after lockdown.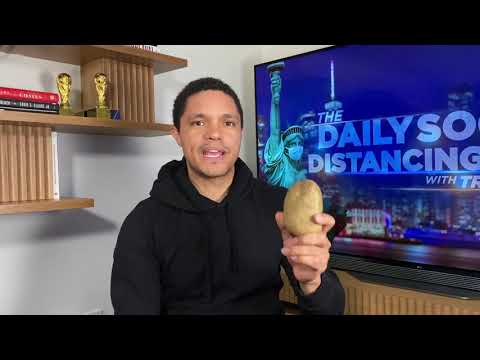 The renowned comedian was recently reported to be paying the salaries of 25 furloughed crew members of The Daily Show, out of his own pocket.
According to
Variety,
Trevor will be paying the crew of the show until things get back to normal. Production on the show has been halted amidst the outbreak of Covid-19 to practice the call of social distancing.
Since production has been suspended Trevor recently launched The Daily Social Distancing Show on YouTube, and he is hosting it from his home, where he is self- isolating.
Image credit: IOL
Read more:
Boity Is Still Cheered By Makhadzi's #DSTVMCVA2020 Performance