His life has probably changed for the better since Proverb announced him as this year's SA Idols winner for the reality show's 10th season. Vincent Bones, a name that has been trending since his astounding Adorn performance during SA Idols theatre week. Now, as the official winner of the competition one wonders what magic will Vincent create in the studio with the right team and support.
ZAlebs caught up with Vincent to see if he thinks he's still dreaming or if the reality  of being an SA Idol's winner is finally sinking in as a reality.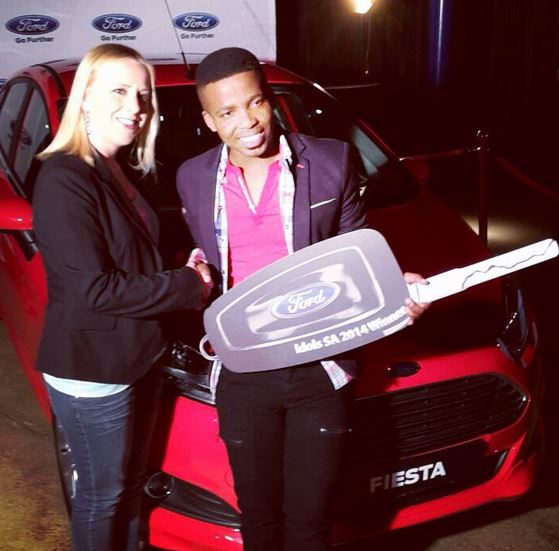 The most important question of all Vincent, have you had the opportunity to drive of in that sexy red Ford Fiesta 1.0L EcoBoost?
Not at all man! I'm so in love with the car I think it looks amazing, but no, I haven't had the time to drive it at the moment. The only time I had some serious interaction with it was during the set of my debut music video Let me love you. But even then it was just used as a prop for the graphics of the video.
What was running through your mind when Proverb announced your name as the winner and were you sceptical that you were going to win?
I was very sceptical because it literally was a 50/50 situation. Bongi could've easily won the title as she's such a great singer herself, so for me to speak to you right now as the winner is just crazy. I had mentally prepared myself for it to go either way but when Proverb announced my name I had to keep myself composed. But it was a great moment, one that I wouldn't trade in for the world.
Fame for you didn't only start when you landed the top 2 position. It started way back during theatre week. What still puzzles you about being famous?
I think it's just how people just embrace you purely for your talent. It really does puzzle me how people have just warmed up to me way before I even reached the top 2 position. It's really going to take me a while to get used to it because everybody has their own passion but for people to thoroughly follow their passion is something else and I appreciate every moment.
Is there a song that made you feel as though you were going to receive the least amount of votes during the competition?
Oh definitely! I remember performing Am I wrong and that performance made me feel as though I was not going to make it. That week was extremely challenging for me.
One of our other favourite SA Idols contestants this season was Tumi Morobane. What's your comment on her exiting the competition so unexpectedly?
Like most viewers, we  [the contestants] were also shocked. She was undoubtedly one of the most talented if not strongest contestants of this season. But I'm sure she will and still is doing amazing things with her talent currently.
Randall and Unathi last night tore the roof down with their performances, were you ready for that?
Absolutely not! Randall's hair-do and Unathi's outfit were a few of my highlights last night. They blew everyone out of the water with their performances. Randall's whole Elvis Presley look was a surprise indeed; you don't get to see that on a daily basis.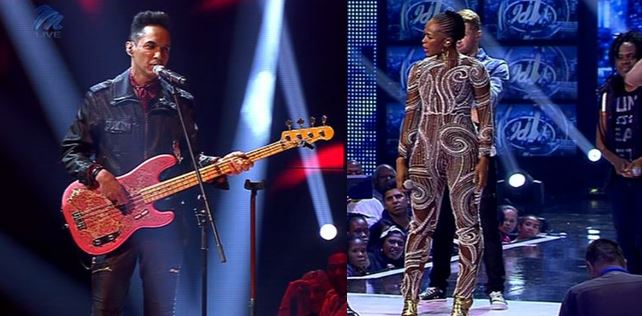 Your life has become a whirlwind of events have you had time to see your family?
Yoh, I wish! I haven't had the time I actually haven't seen them in almost four months. Unfortunately, I'm not going home anytime soon but they understand my situation right now. It's a whirlwind but one that I'm enjoying.
When are you going back into the studio?
I'm hoping sometime in December. I'm really eager to get in there and cook up some great music.