This past week it was announced that 80's/90's R&B artist Johnny Gill is coming to South Africa for the Valentine's Day Love concert. Joining him on the tour is James Ingram, but we can't help but wonder if this announcement is a decade too late.
Now we're not taking anything away from both vocalists who have gained a lot of success in their careers. However, who is still checking out for the likes of Johnny Gill and James Ingram? Are South Africans that desperate for has-been American artists to perform in the country? I don't think so.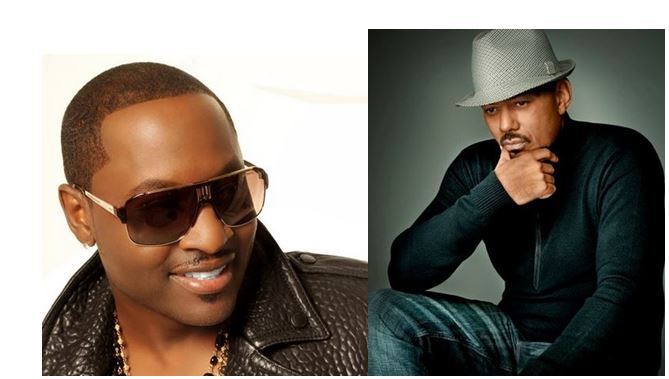 It was painful enough to witness Keith Sweat and his whiny voice in South Africa two years ago and the trend of inviting "over the hill" crooners doesn't seem to be stopping. And look, it's no secret that the R&B genre is in bad shape right now, sales are low, R&B lyrics are flimsy and as an artist of the genre, you're better off rapping than singing.
It's a sad truth, and we're aware that many of us have been thirsting for some good-old, lovey-dovey R&B for years now, but the simple truth is that times have changed.
R&B artists need to up their creative game instead of relying on lazy concert promoters and the nostalgia of middle-aged men and women. Unfortunately, the fault isn't only with the singers; record companies and the audience are also to blame for the content decline in R&B but that's a story for another day.
Seriously though, Johnny Gill?! 
When was the last time you heard a Johnny Gill hit on the radio? (And no, Sunday sessions on Metro FM don't count). We can understand the likes of R Kelly and Usher coming through to the country, they've been consistently churning out hits for the last few years. But Johnny Gill and granddaddy James Ingram?  Did you even know Johnny Gill released his an album (named, Game Changer) last year? Do you know how well it actually did in South Africa? The answer to both those questions is probably "no". So I ask you, is this level of artists good enough to be performing in Mzansi right now?
We're not throwing any shade towards Johnny Gill and Ingram, like many of us, they have to feed their families too and after all it's the concert promoters that approached them, so we can't expect them to know. We're just tired of the has-beens that hardly get any radio play in SA, but will charge us a chunk of our monthly salaries to see them live.
@ us on Twitter if you disagree (Or agree!)