Get your snacks in order, grab a blanket, snuggle up with bae (should you be blessed to have one) and get comfortable. Why? Because Netflix has picked up yet another South African series for you to binge on.
Shadow, is the new South African drama, that Netflix has announced it will launch on March 8th, 2019.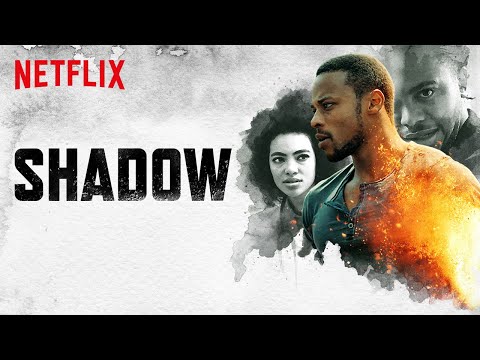 Set in the heart of Jozi, this television drama stars Pallance Dladla as the character, Shadrach 'Shadow' Khumalo- a detective and a former task force specialist who,after a young girl is brutally murdered, he embarks on bringing justice back into city. Sounds good but what's the twist? Well, Shadow takes on the Joburg underworld as he attempts to fix what has been broken but he's equipped with a rare condition that affects his central nervous system...so he's unable to feel pain. Some might say, that this ability would make him a superhero and those some would be right.
The series promises to be action-packed and loaded with phenomenally choreographed fight scenes between Shadow and the villains of the underworld. The series also features local and (as of late) island hopping actress,
Amanda du-Pont,
who plays the character Ashley. Amanda du-Pont's character, is Shadow's love interest and former partner.
The young actress Amanda took some time off from the Joburg scene and headed off to Bali for some 'she time' but shes back with a bang. Amanda was thrilled to share the news of the upcoming series on her social media. Showing off a red lipped grin and a glass of bubbly to celebrate, seated on the NetflixSA couch.
When it comes to Pallance Dladla's acting chops, most fan girls will have recognized his handsome charm from his introduction into the acting business, on the television competition show Class Act. However, that was then and right now, the handsome lead pulls a few stunts to accompany those fight scenes.
Read more on the stars humble beginnings and his passion to perform here
Shadow, isn't the only South African series that Netflix has snatched up. In December,
Netflix
announced its first original African series, the South African based 'Queen Sono' which is a story of a secret agent who fights crime while dealing with a personal crisis in her life.
While in November of 2018, Netflix grabbed Kagiso Lediga's Catching Feelings film, which tells the story of a formerly famous writer and his wife (
Pearl Thusi
) and their life together when their life is disrupted by a crazy, self-indulgent author who comes to live with them.
And because Kagiso and Pearl's chemistry goes unmatched, rumour has it that Mr Lediga will be directing the lovely Pearl Thusi in the series, 'Queen Sono'. You know what they say, "teamwork makes the dream work".
Mzansi could definitely use a hero and where better to go head to head with injustice, than in the city hub of Jozi. Remember to catch this vigilante take action on Netflix, March 8th-worldwide.
What to read next: Everything About Pearl.
Main Image credit: NetflixSA Twitter

Guess what? In honor of The River's 17 SAFTA nominations, Showmax and Vodacom are bring back their amazing
3 Months Free SHOWMAX plus 15GB FREE DATA deal
for 17 days! Sign Up Now.