Since winning Miss SA Teen in 2006 Zizo Beda we have witness Zizo's career in the entertainment business flourish beyond our wildest expectations. The South African entertainment industry as well as South African's have loved, respected and welcomed her with open arms.
From receiving endorsement with the likes of L'Oreal's Garnier, Legit, and government department projects it's obvious that we're going to see Zizo Beda succeed for another 8 years to come.  
Not will we be seeing Zizo on our television screens but since the beginning of October we'll be hearing her voice on the afternoon show on uMhlobo Wenene FM. 
ZAlebs reporter Siphelele Buthelezi had a chat with Zizo to hear about this new career on radio broadcasting that she's embarked on. 
Firstly congratulations on joining uMhlobo Wenene FM
Thank you very much.
How did the move to UMhlobo Wenene FM come about?
It was always a move that I wanted to make and in fact, it was in my five year plan but I'm thrilled to get this opportunity three years into the plan.
How was your first day on air?
It was amazing! I have such an incredible team who are not only talented but also very supportive.
They welcomed me with open arms. There is so much to learn from this amazing platform. The Umhlobo Wenene FM team is really awesome.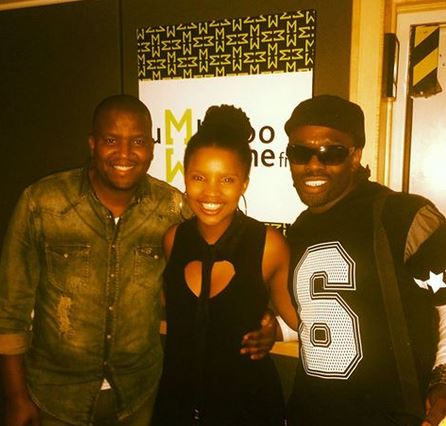 Who is your favourite radio host? (Any radio station)
That's a really tough one to answer because I tap into different shows and hosts for different reasons. 
How do you juggle your Selimathunzi shooting schedule and radio?
Everything has to go in my schedule so as to avoid any clashes with other commitments I need to adhere to.
Do you ever have days where you are just tired of attending an event, since Selimathunzi is everywhere?
I'm incredibly blessed to have a job that takes me out of the office setting and don't get me wrong, I love to travel, but every once in a while when I've been working back to back I book some time off and get some rest. It's needed
Since winning Miss SA Teen 2006 you've consistently managed to remain relevant and hold a long lasting career in the entertainment industry. Did you ever think you'd last this long?
The opportunities kept presenting themselves and I have been blessed to be able to make a comfortable living from the industry. It often happens that one has an idea of how things will turn out but a huge part of my longevity is hard work and I have put in a whole lot of that, so I'm glad it's yielding positive results.
Why did you stop modelling?
I was actually never a working model, I had just entered the competition and it worked out in a different yet positive way for me.
You've had the opportunity of being the face of Legit before. Have you ever considered starting your own fashion label?
Working with Legit was a wonderful experience and the range was a great collaborative effort. For me to own a label would be something I would consider but not at this very stage.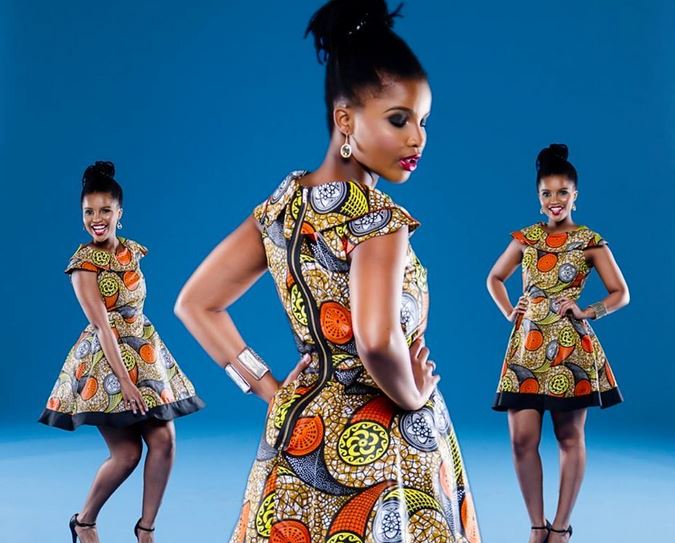 You have also stayed true and humble to such an extent that many people always describe you as an ideal future wife. How do you take such comment and how do you deal with men who are asking you out?
Those are very kind words. As to how I respond to men who make a passing at me? Well I kindly inform that that I am not available. Sorry gentlemen.
How does Zizo Beda relaxe when she is not working?
I'm such a couch potato, I love laying on the couch and watching TV or read a magazine. I also enjoy hosting friends at my place, if alone I also enjoy reading a good book.
Your ideal holiday destination is..?
Definitely Mauritius, actually I love any place with water activities. I've also had an awesome time in The Reunion Islands and believe it or not Sun City is still and will always be a fun holiday destination for me. That's one place I always spend with people I love being around with.
What else are you working on?
I'm currently working at an event and activation company called Dandelion Breeze. I'm really having a great time there, I've also been named one of the ambassadors of the Department of Agriculture, Forestry's and Fisheries. And our role there is to inform young people in particular about the career opportunities available within that space.
Credit images/Facebook/Zizo Beda