The 25th of May marks the final episode of season one of etv's hit drama series, Umlilo. ZAlebs had the opportunity to ask a few of the cast members a couple of questions about what viewers can expect from the final show, and what the show has taught them as actors:
Girl of the moment, Omuhle Gela, explains her journey in the show and how she's learned to appreciate all the feedback from viewers.
How has the Umlilo journey been for you as a star on the show?
"It has been very surreal. I couldn't have imagined that the feedback of a new show will be this big. I'm grateful to have been given such a wonderful platform to showcase my skills and put the knowledge of the craft I've accumulated throughout the years to good use. The response from viewers has put pressure on me to do better each day as Andile and I'm happy to have heard such positive feedback. They have literally watched me grow as an actor. I also feel very blessed to have worked with Gcina Mkhize and Hamilton Dhlamini, who I grew up watching. It's such an honor to see them every day and share a stage with. I learn each day from them and couldn't have asked for anything better than the platform Umlilo has given me."
Nokuthula Ledwaba, who plays Dumile, insisted that viewers not even think about missing out on the finale.
What can viewers expect in the season finale?
"It is the day of the wedding, Dumile is racing against time. She has to stop the wedding. She has crucial information about Khwezi's identity. There's going to be a whole lot of Drama!!"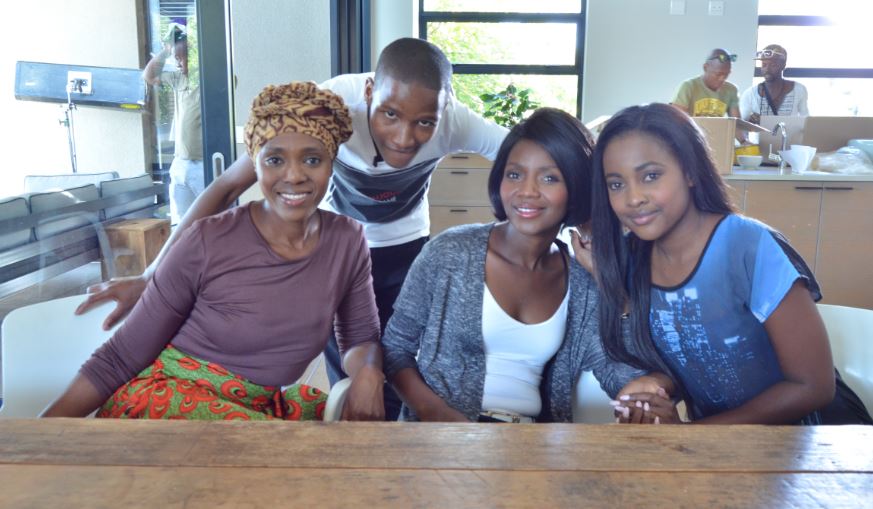 ZAlebs also took one lucky reader onto the set of Umlilo to experience what goes into making this controversial show. Here's what our lucky winner, Tshepo, had to say about the entire experience.
Leading male character, Hamilton Dhlamini, explained how Umlilo is not only about the polygamist relationship in the show, but also about the difficulties of married life.
Do you think people have learned more about polygamy as a cultural norm after watching the show?
"The story did not concentrate only on polygamy but on Mqobi's business deals. Most of the viewers that I have spoken to, have confessed that they have learnt to love their wives because beautiful women like Khwezi have become dangerous and they all are desperate for the good life that they see in magazines and television programmes. Most men are scared to have concubines because they have seen the dangers of having an affair or falling in love outside of their marriage. You can end up losing your rightful wife because of extra love."
Do you think people have learned more about polygamy as a cultural norm after watching the show?
"Due to the nature of our cultures being very conservative in Africa, Umlilo has been an educational story which has built cultural tolerance especially with regards to the practice of polygamy which is an internationally known practice but rarely spoken of. The story came at the right time and we should embrace our different cultures and we thank the medium of TV for allowing the expression in this manner." -  Thato Molamu (TK)