Wherever there is great laughter, fun and  celebrities you can be sure that ZAlebs will most certainly be there and on the 29th of August, ZAlebs attended the most highly anticipated beach party/comedy festival hosted at the Vereeniging Civic Theatre.  It's of no doubt that comedy is one of the fastest growing industries in South Africa and with the success of the Annual Comics Choice Awards the demand for comedians to perform has increased every year. So when the good people of Masia Sound Productions (MSP)comedy invited us to this event, we knew it was one not to be missed. Especially when the headlining acts include Comics Choice Award nominees like "Skhumba" Thapelo 'tips' Seemise and Mashabaela Galane.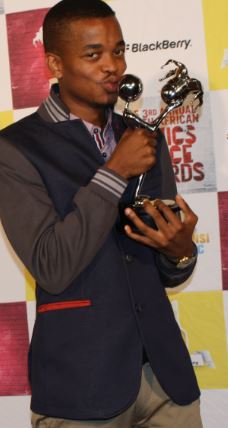 It was expected that Strictly Come Dancing contestant and comedy award winning act Mpho "Popps" would also be performing on the night but disappointingly, he found himself double booked (Typical Mpho stituation!) but no love was lost when the hottest local comedians in the Vaal, including the likes of Thulani and 'Skholo,' gave us performance  standing ovation performances for the night which had the crowd in stitches.
We spoke to Malebo who is the Communications Manager of MSP and this is what he had to say about the Annual Vaal Beach Party "Most people were quite intrigued bypeople last year's event and this year, we took it upon ourselves to bring in the big names in the comedy industry to entertain the audience in their respective indigenous languages".
Don't forget to follow us on Twitter and find us on Facebook