She was and still is undoubtedly one of our most favourite housemate to ever grace the reality series that was Big Brother Mzansi. With her attractive looks, domesticated persona and let's not forget that gorgeous hair, Kat not only charmed but also confused us with her rather questionable actions on the show.
Do you guys remember how invested and emotional viewers were when she broke it off with Jase and in some bizarre turn of events began canoodling with Sol?  Don't get us started on that heated jacuzzi moment with MK too. Nonetheless the girl was entertaining.
It's been eight months since Big Brother Mzansi came to an end, some of you have probably even forgotten about Kat, so we thought we'd focus our magnifying glass back onto Big Brother Mzansi Secrets most entertaining housemate.
By the looks of things Kat is actually doing extremely well for herself, as all Big Brother Mzansi Secret fans would know, Kat knew how to stew up a delicious cooked meal in the house. Her skills in the kitchen were acknowledged by Sunday Sun who invited her to do a write up of her infamous stew dumpling. Could Kat be possibly giving Siba a run for her money?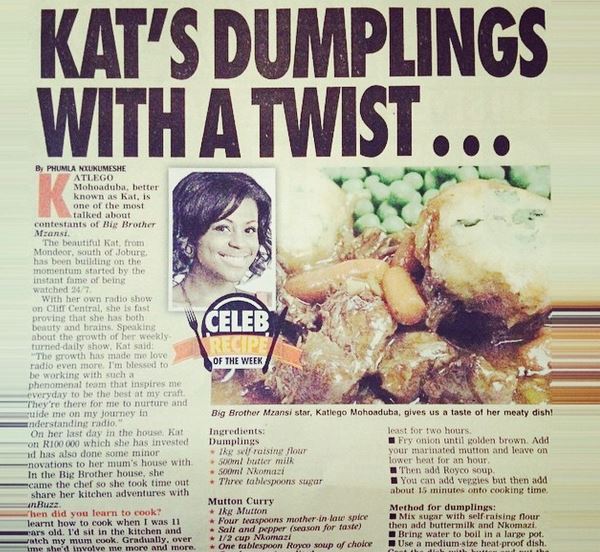 Kat was also one of the nominees for the hottest woman in South Africa by Sowetan Live. She unfortunately didn't win the title, but nonetheless she's still winning to such an extent that some ladies are even starting to ask her for some hair tutorials on Instagram.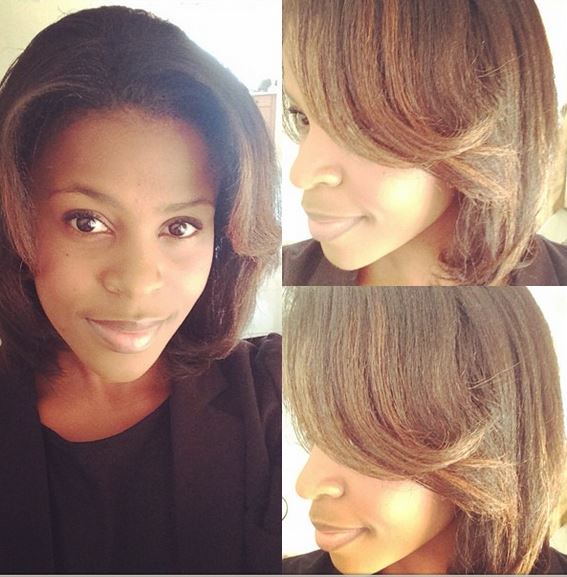 A few months back she also garnered herself a radio slot on Cliff Central.
Even though Kat didn't win the ultimate prize on Big Brother Mzansi she sure is taking advantage of every opportunity she gets. So Kat how's about we see more of you on TV now?