Janelle Monae's brand of electronic afro soul music has taken the world by storm in the last 3 years. It's impossible to class her as simply an RnB singer, because she's a great deal more. She manages to blend unique concepts of robots, androids and Sci-Fi with emotional tales and woeful laments about love and occasional heartbreak. At the risk of being cliche, she's one of a kind.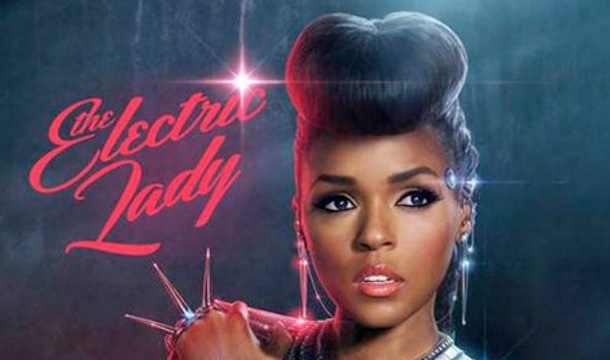 Her second studio album, The Electric Lady, is an excellent listen (Don't worry, we'll be reviewing it soon!) The concept album continues her Metropolis Concept story as skits and interludes between the tracks continue to tell the story of Cyborgs, Androids, and of course the infamous Cindi Mayweather. 
The album has recieved a great deal of positive praise- raking in a Metacritic score of 83/100 based on 34 Reviews. If you don't trust Metacritic; Trust us- this album is a brilliant listen. Along with Janelle's wonderful vocals, the album hosts appearances from Prince, Erykah Badu, Solange Knowles, Miguel and several more. If that's enough to get you excited, you'd better hold on to your seats because we're not done!
Thanks to our wonderful friends at Warner Brothers Music, we've been given a few extra copies of The Electric Lady- and well, we can't keep them all to ourselves!. So we're giving away FIVE copies of The Electric Lady to our lucky Janelle Monae Fans. All you have to do to win is prove that you're a true Janelle fan by answering the question below. 
The Electric Lady makes a lot of reference to Cindi Mayweather. Who is Cindi Mayweather?
Send us your answers via Twitter using the hashtag #ZAlebsCDs or post it on our Facebook Wall.
You can also Comment on the post below
Are you a true Janelle Monae Fan?