The Mother City will be hit by a storm of culinary delights and innovation as the best chefs in the world descend upon the CTICC for the Good Food & Wine Show, 23 – 26 May 2013. Explore your inner foodie with kitchen commander, Gordon Ramsay and patisserie provocateur, Eric Lanlard of Baking Mad fame, as they inspire and delight the senses.
Sarah Graham will be speaking on her experiences as a blogger, food writer and cook book author. Sarah is currently filming a 13-episode TV show based on her cookbook bitten, set in and around Cape Town. The show has begun airing on SABC 3 on Sundays at 3.30pm.
The Cape Town show will also host the inaugural South African Bar Show, a showcase of liquid style.
Come experience our wide range of interactive theatres, and see your favourite local and international chefs live at the Chefs in Action Theatre.
The South African Bar Show launches as a premier annual event for the Southern African bar industry.
The exhibition runs alongside the Good Food & Wine Show.The Good Food & Wine Show 2013 is expected to attract over 130 000 visitors.
http://www.goodfoodandwineshow.co.za/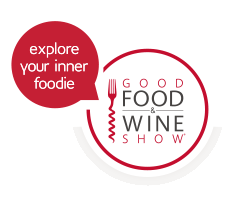 WIN WIN WIN
We have three double tickets to giveaway to this show.
Q: Name Sarah Graham's book?
Competition closes Wednesday, 22 May 2013
Email your answer to [email protected]
Include "Good Food & Wine Show" in the subject line and supply us with your contact details
Winners will be notified by email on Thursday 23 May