So yesterday we introduced the brand new feature- The World Cup Hottie of the Day and we profiled Chile's Arturo Vidal whose team managed to beat World Cup Champions, Spain and send them out of the tournament. Hopefully today's Hottie of the day will play just as well, ladies (And gents!) say hello to Adam Lallana. 
The player
Adam Lallana is one of the most talked about footballers in England at the moment. He's an midfielder who plays his football for Southampton in England and has been called up to the English national team for the 2014 World Cup in Brazil. He's a tricky, skillful player who loves to involve team mates by setting them up with a killer pass. 

When will he be playing? 
Tonight at 9PM once again. With Wayne Rooney's form and Alex Oxlade Chamberlain's fitness both in question, Adam Lallana could be given a chance to shine tonight when England play against Uruguay. Lallana played 10 minutes during England's 2-1 Loss against Italy on Sunday morning.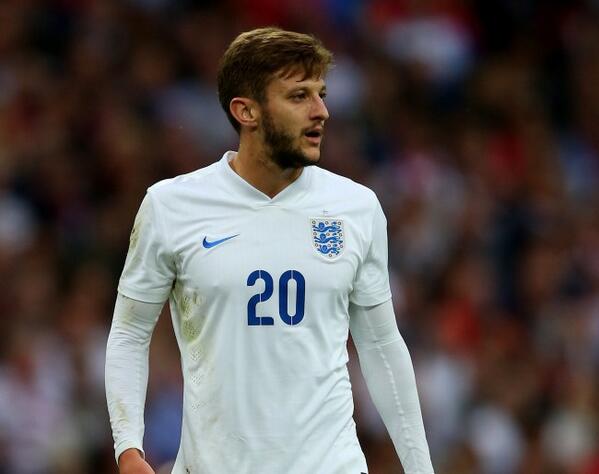 Give me 3 phrases I can use to impress my friends
"If Adam Lallana performs tonight you can guarantee that Liverpool will be even more keen to sign him!" 
"I don't think Adam Lallana is ready for a top four move, but that boy is quality!" 
"Adam Lallana should start ahead of Rooney; then you can save Wayne for the second half" 
Prediction?
We think Adam will get some game time tonight. If he starts, expect him to play between 60-70 minutes, and if he starts on the bench expect him to play for 30 minutes or so. He will add something fresh to an England team that needs a win tonight more than ever. We think this match will end as a 1-1 draw and we're backing Lallana to play a big part in England's goal. 
Look out for tomorrow's hottie and let us know what you think of Lallana's performance tonight!