Several
celebrities
shared their pictures graduating from different institutions this year. You would think that just because they are already famous and living their best lives maybe they do not need to go to school but they have proved otherwise.
Read More:
5 ZAlebs On International Magazine Covers This Year
They have proven that education is important no matter what you have already achieved in your life.


Here are ZAlebs who graduated this year
Thuthuka Mthembu
Uzalo star Thuthuka Mthembu
graduated from AFDA, The School For The Creative Economy. She said being at AFDA taught her how to handle challenges.
She shared pictures of her big day on Instagram with a caption: "
We finally graduated! MILESTONE COMPLETED. I feel so incredibly empowered. Like there's nothing I cannot do. Which essentially is true, this degree affirms it! Being at AFDA has encouraged me to go head to head with some of my greatest challenges, and live to tell the tale. It's been an incredible journey, I'm so much better because of it… Thank you all so much for your supportive words. Thank you all for your blessings!"


2.
Millicent Mashile
Sharing her graduations video on Instagram, Milly thanked her twin sister Skeem Saam star Inno Sadiki for her support.


She wrote: "An honours degree graduate. What a journey it has been. I'm grateful to God for his faithfulness in my life. It doesn't matter how long it takes or when it happens, God's timing is always perfect."


"Thank you Sisi @innosadiki for inspiring me even when I felt like an underachiever, you remind me how powerful and supernatural God has designed me to be,"
said Millicent.
3. Ntobeko Sishi
Two months ago
Gomora star Ntokozo Sishi
tweeted that he is finally a graduate of the University of Cape town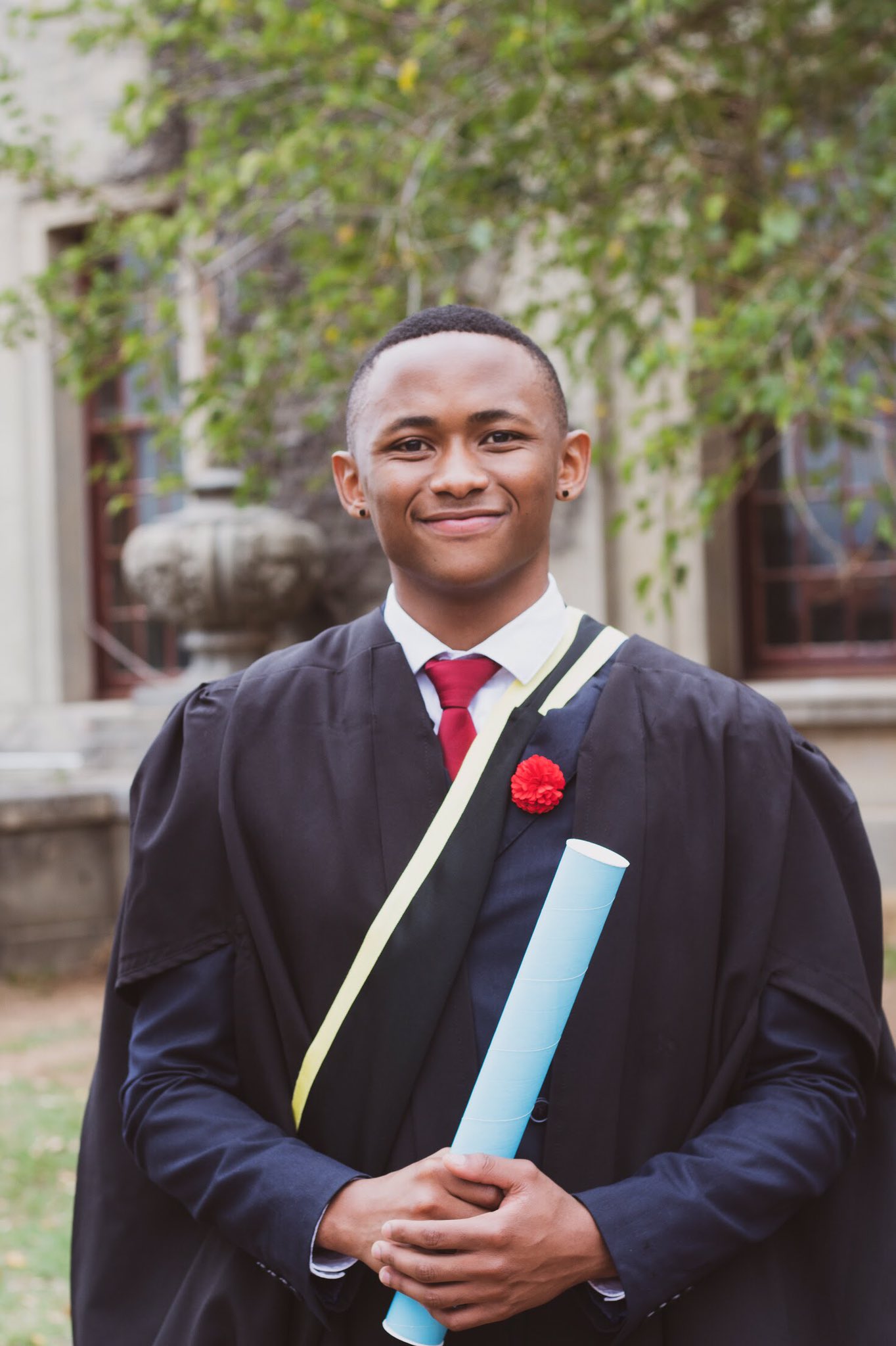 4. Mfundi Vundla
Dr. Vundla was awarded a doctorate honorary in Literature. He told
Sowetan
that it was great to be recognized for his job.
"Please don't call me Dr. Mfundi Vundla because people go to school and write a thesis before walking around calling themselves doctors. I have a bachelor of arts and master's degree and that is where it ended. I am being honoured for the contribution and the mark I made in society,


"It has been a long time coming. It is wonderful to be recognized for what you have done. I think I deserve it. I have done a lot to transform the industry in this country. I am one of the pioneers, especially in local content creation and television. I mean Generations and Backstage opened doors for local content and channels like Mzansi Magic. This thing started with me,"
he told the publication.
5. Khotso Nkhatho
The Central University of Technology honoured
Dr, Khotso Nkhatho
with a Doctorate in Communication and language Practice.
Announcing the Good news on Facebook, the institution wrote: "As a Free Stater by birth, Dr. Nkhatho is a great ambassador for our province. He is a qualified educator, which is what the CUT Faculty of Humanities strives to produce with students who enroll for further studies in education.


"As the University is currently revising its language policy, Dr. Nkhatho's experience and knowledge of Sesotho and acting represent what the faculty strives to achieve."

Read Next:
Wiseman Mncube Celebrates Son's First Birthday
Main Image Cred: Instagram