This past Friday we all took time out of our busy schedules to offer our 67 minutes and more to those who are more in need of our support and help.  Thanks to the good folks at 5FM we were able to pull up our sleeves and lend a helping hand to the Impilo Child Protection & Adoption Services, an NGO that works tirelessly at helping toddlers and infants in finding a stable home with a loving family. 
From painting garage doors and fences to ensuring that the playground for the little ones was in top condition, everyone worked diligently with a couple of smiles here and there as the likes of Sol Phenduka  and Thando Thabethe played around with the kids whilst painting.  
By the looks of this picture, Sol was really having a great time with the kids and his 5FM team.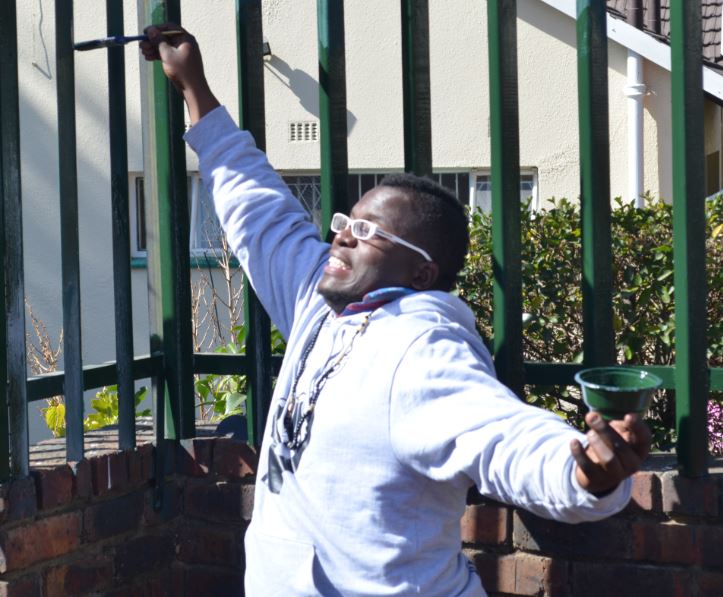 After the painting, we utilized our agricultural skills and got our hands even more dirty by planting new plants around the area.  
(The kids did a much better job than us just by the way)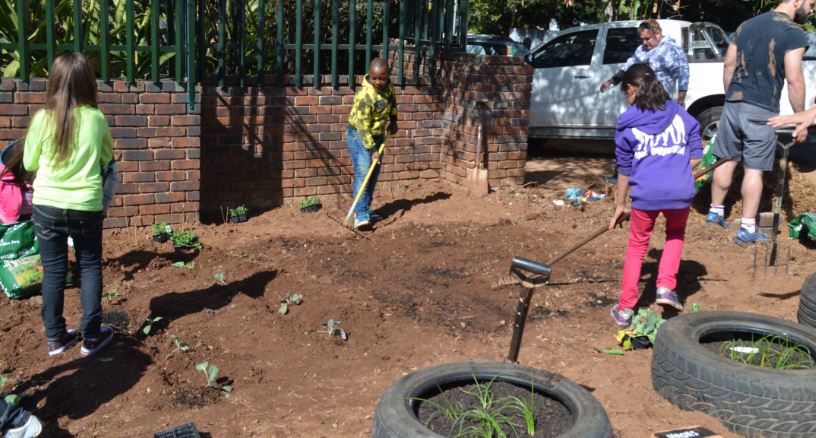 We bumped into "Mr Levels" (AKA) too, alongside his beautiful mom (who looks young enough to be his sister!)  The rapper arrived early to give away a cheque of R50 000 that he helped raise for the NGO. His mother also seems to be playing a very vital role in assisting the NGO in receiving donations; we saw her walking up and down ensuring that everyone was playing their part in this inspirational activity.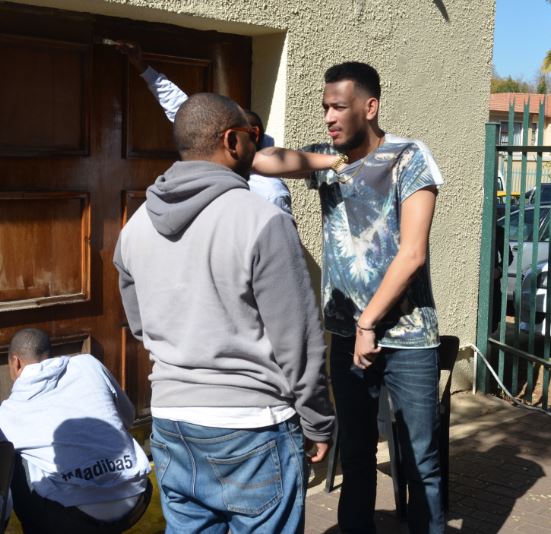 Thank you to 5FM for inviting us and being apart of a worthy cause.