It's been a while since we've had a bubbling under artist on ZAlebs so after a long absence of our bubbling under feature we decided to bring it back with one artist that is making considerable strides in placing his foot firmly within the local music industry.
After growing up in Nigeria, Ciza has made South Africa his musical playground, where he hopes to grow and have an impact on the rap and hip-hop scene. ZAlebs caught up with the Port Elizabeth-based rapper, who is hard at work recording new music in studio, and working on releasing music videos and touring later on in the year.
How would you describe your genre of music?
My music is like a newspaper (hence my stage name is Ciza Tha Journalist). It's got the social section, cartoon section and even the political section - with each section having its own distinct musical vibe, necessary to convey the story. However, for this to happen one must be versatile, hence some songs are purely hip-hop while others have acoustic arrangements.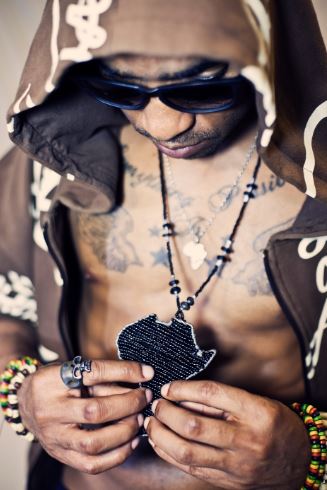 From what age did you start writing and singing?
At the age of 10, while I was locked in my dad's bathroom.
You're originally not from SA. Tell us more about your background, where you grew up and why you ended up in South Africa?
I'm from a small town in Nigerian called Eket. I'm a typical African kid who grew up around nature, lots of uncles, aunty's, lots and lots of cousin. I did everything from playing the local masquerade, climbing trees, to playing in the forest as a child.
You're also a pilot. How do you marry the two careers and also how different are they?
My dad was a pilot and I was made to believe that that was my path, so I came to South Africa to do that. I qualified as a commercial pilot, flying both airplanes and helicopters and worked as a flight instructor until I felt I had fulfilled the dream of my family and society – then it was time to do me. People got mad and said I was crazy. The aviation industry is really different from the entertainment industry because you can't make millions of dollars in aviation, but then it comes with the same perks of the music industry. You walk through the airport like a rockstar, flanked by these beautiful air hostesses and everyone thinks you are "the man". Marrying both industries impossible for me because it takes me sometimes nine months of daily practice to finish a song but took 12 months to be a qualified pilot. Hence, sadly one had to go.
If we want to hear more about your music and videos, where are they all available?
You can catch me on YouTube as Ciza Tha Journalist to watch my videos,and on Reverberation if you want to listen to my new songs.