There are only two weeks left until the most talked about racing event on this side of the hemisphere kicks off, and whilst some of us are already locked and loaded to have the time of our lives in Durban, some of us are still scrambling to get that sort-after ticket. It's even more challenging for those who aren't willing to pay for their own VIP ticket. Goodluck!
Here's a list of why we think you should BUY your OWN Durban July ticket. Trust us it's for your own good.
Firstly, if you don't know where the DURBAN July event is going to be, we suggest you avoid buying a ticket or asking your "well-connected" friend for one in the first place.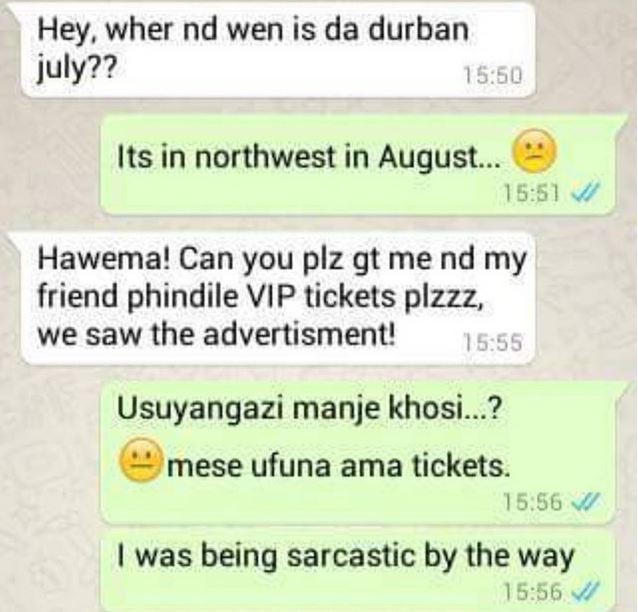 Please plan way ahead - this also includes your outfit, we don't want to see another outfit hazard at this year's event. So get your tickets first then make sure your outfit is on… what's that term again? Aaah, yes, make sure your outfit is on fleek, and not disastrous to the point it has us on our feet dying of laughter.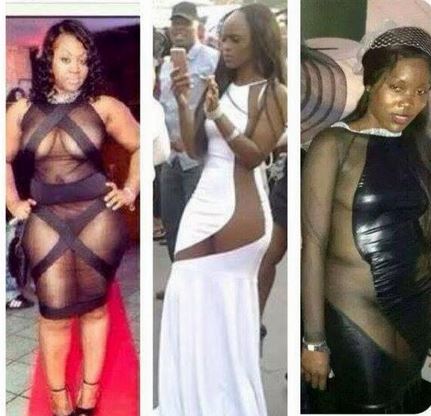 Before you even think of buying a ticket, please make sure your wallet allows you to enjoy Durban July. You honestly don't want to wake up the following morning to this video of Skhumba reminding you that you're as broke as a church mouse! It's ok, people, sometimes our wallets just don't allow us to ball out of control, but good financial planning will go a long way.
This image is too deep for us to even comment on. Wow! But again, please buy your own Durban July ticket - don't rely on people to get you one and then not even have the audacity to tell you your outfit is horrible!
Kuyafiwaaaaa! "@ThwalaDee: Mara my sista :( @NtombiNgcobo1 #DurbanJuly pic.twitter.com/uFnklGt2ZN"

— Ntombee Ngcobo (@Ntombee_1) July 8, 2014
See? A well-planned trip to the Durban July looks a little something like this:
Lol "@Newza_B: They must just leave you 🙌 RT @chatlas: Our #DurbanJuly house...maaaaan what a weekend!! 🙌 pic.twitter.com/s7zZ6p8orh"

— Mr Moloi to you! (@chatlas) July 7, 2014
So by all means, ladies and gentlemen, go out there and eat your youth, but before you do so, make sure you buy your own Durban July ticket and, most importantly, make sure your ride, hotel rooms and wallet are fully booked.