Although Andile Ncube and Ayanda Thabethe's marriage was all over the tabloids when it ended, it wasn't as bad as people think it was.
The former lovers made headlines after cheating talk surfaced after their break-up.
For the first time, Andile has opened up about the marriage.
Speaking to Gareth Cliff on CliffCentral, the sports presenter said: "My marriage wasn't horrible, so it's something I can't wait to do again with the right person in a couple of years' time."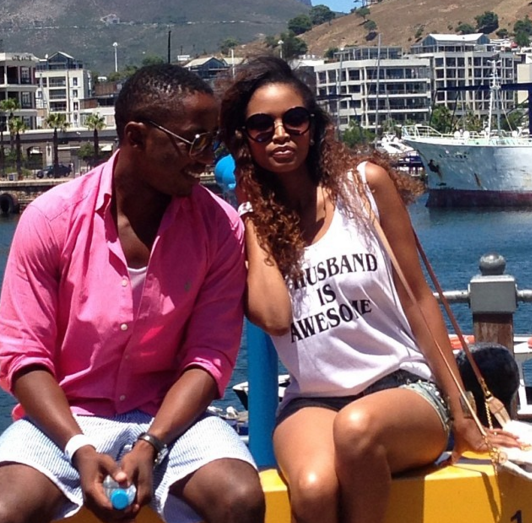 READ: Ayanda: Andile Ncube has never cheated on me 
He also spoke about his daughter with model, Rosette Ncwana. He revealed: "The way I had a child was bad, and that's probably why that part of my life is something I'll think about a lot before I have another one..." 
When asked if there's anyone in the picture, or if he's getting any "action", he replied: "I should be... But when you get out of a marriage, Gareth, it takes a while..."
Gareth asked what advice Andile would give people who are chasing after famous men. "I take nothing away from them... I think relationships are difficult and are hard, and are gonna be painful regardless of who you're with. So pick the one thing that you can really stand by..."
He continued: "This 'marry for love' thing, is just as tough as this 'marry for money' thing. Relationships are tough regardless of who you're with. 
"I mean, if it wasn't that, if it was love, Andile and Ayanda who look perfect together, and are two great looking people, are supposed to go on forever. Nomzamo [Mbatha] and Maps [Maponyane] should live forever, but trust me they have problems. So go for whatever it is that makes you happy..."  
Image credit: Instagram