Bastsana Kumalo has responded to social media criticism surrounding an old interview featuring herself and Zozibini Tunzi.
Now, Bassie has spoken out in a statement to set the record straight on exactly what went down.
She also confirms the interview was staged to test the contestants' interviewing skills.


"I am very disappointed by the response my interview with Zozibini Tunzi on
Afternoon Express
has been generating. During the interview, I was tasked with pushing the
Presenter Search on 3
contestants out of their comfort zone, as is the nature of the show and see how quickly they think on their feet and think when they're under pressure.
"We, as the interviewees, were briefed to put the finalist through their paces and that's exactly what I did with Zozi."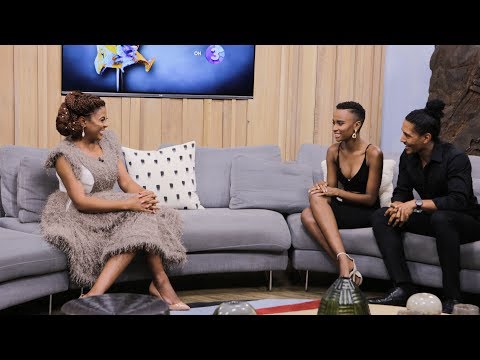 Bassie claims that Zozi was well aware of what was happening: "Signing up to be part of the reality show, the hopefuls know that they are going to be pushed and challenged and essentially grow into seasoned presenters because of the experience. "

The business mogul adds that contrary to tweets, she has nothing but love for Zozi and her accomplishments.

"Seeing Zozibini wear the well-deserved Miss Universe crown is a moment we all should be celebrating and applauding. Zozi has redefined the ideals of beauty in pageantry, has broken the mould and re-written history. She has affirmed that black children's dreams are valid.

"I am a huge supporter of Zozi and have nothing but praise for the woman she is and all she has achieved. It would be wonderful if as a country we could allow her to shine instead of trying to fuel negative stories," she explained.

DJ Fresh
has also come out to defend Bassie against the slander on the social media streets.
He said: "As a former
Presenter Search on 3
judge, I can tell you for free that the contestants are deliberately put through their paces with such difficult interviews to better prepare them when they have a gig. There is nothing wrong with the way Bassie acted in the interview because it was all part of the test."
There you have it fam, there's no drama to this story!
Read more:
AKA Addresses Broken Relationships With Nigerian Artists
Mihlali Is Nobody's President!
Image credit: Twitter.com