The champagne bottles have been popped, the confetti has fallen and the congratulations continue to pour in for season winners Ntombi and Ace. Yet, let's not also forget the runner-ups - the "Royal" couple K2 and Blue who also had a good run on the show, and even though Ntombi and Ace beat the royal couple with a whopping 33% they are still loved by many as they kept us glued onto our TV screens with their somewhat rocky relationship during the game.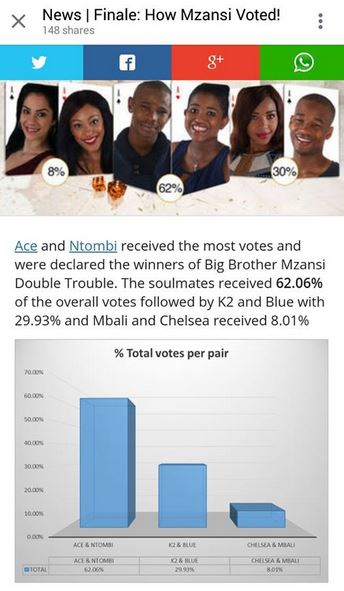 The finale was filled with a lot of tears and laughter, but besides the winners announcement one highlight that had our eyebrows raised in curiosity was when Blue all of a sudden ululated after Big Brother host, Lungile Radu enquired about their relationship outside of the house. Blue had mentioned that they were still going to continue their relationship and out of nowhere Blue ululated, waving her hand in the air in excitement.
Now in certain African cultures, ululating is usually associated with marriage, a celebratory expression of a wedding to come. Lungile, like many of us, was puzzled by Blue's ululating which lead us to question if K2 proposed to Blue from the time they stepped out of the house onto the stage?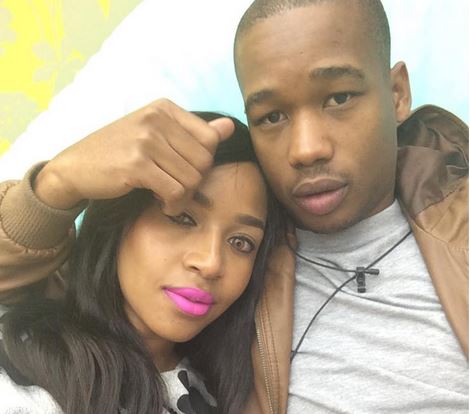 Ok, we might be a bit dramatic about this, but why did Blue ululate? But then again, some might argue that Blue was probably just excited and expressed her excitement in a different manner. K2 on the other hand just simply smiled throughout Blue's excitement.
ZAlebs will be keeping its close eye on these two, we have a feeling a lot of interesting things are about to unravel between the royal couple.